Why Choose a Franchise Versus Starting Your Own Brand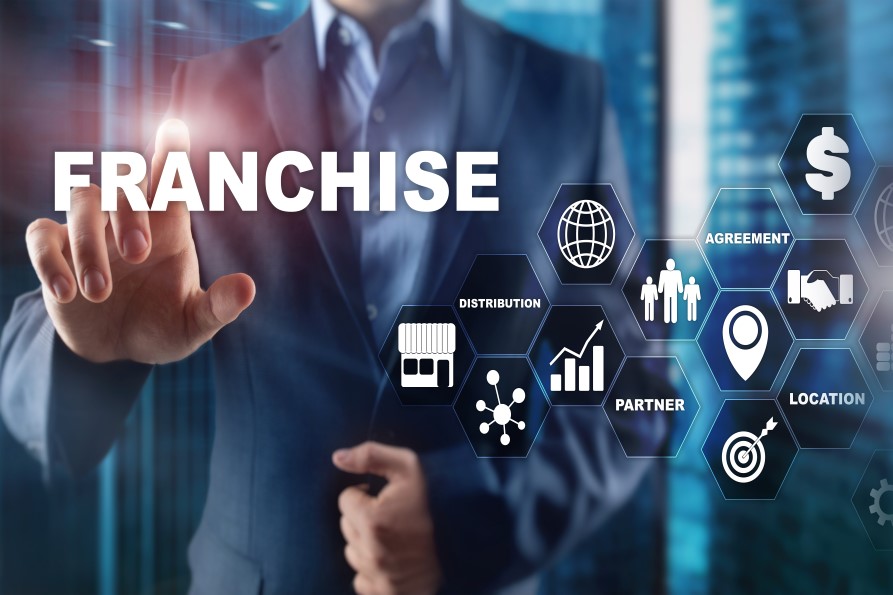 Should you start your own business from scratch or join an existing franchise? Here's why franchising is the logical choice for most entrepreneurs.
FRANCHISE VS. OWN BUSINESS: IS FRANCHISE OWNERSHIP RIGHT FOR YOU?
Starting an independent business can come with a lot of unknowns and a lot of legwork. But maybe you've been hesitant about exploring the alternative: franchising. Why choose a franchise? First and foremost, a franchise provides the backing of a successful model that has already been established for you. And while franchise businesses are statistically more likely to succeed, they still require a lot of work and ask that you be willing to follow a pre-written set of guidelines.
EASIER STARTUP
Arguably the most difficult part of owning a business is getting it off the ground, which includes writing a business plan, conducting market research, creating a winning product or service, site selection and more. When you become a franchisee, much of the startup work has already been done for you. It's up to you to apply the system and principles the brand has outlined to your own business.
BRAND NAME RECOGNITION
When you buy into a franchise vs. starting your own business, you become intrinsically linked to the overall reputation of the brand, for better or worse. No matter how well-run, efficient and successful your specific branch may be, your business is still tied to the national or global franchise name. If a scandal befalls the brand or another franchisee gets bad publicity, your business may be affected. Alternatively, you will naturally benefit from the good name and positive publicity a brand receives.
Owning a franchise allows you to build your business on a name that people already know and trust. Getting customers to recognize a brand takes a long time, but a franchise like Budget Blinds, the No. 1 window coverings franchise on Entrepreneur's Franchise 500® list, is well-known before you even open your business' doors. The value of franchising with a trusted name brand cannot be overstated.
TRAINING
A major part of what makes a franchise successful is its easily replicable system, which includes training employees at every location in how the business should run. The right franchisor is fully committed to preparing you for success. As the franchise owner, you can expect to learn about the operational requirements of the business, sales and marketing strategies, branding guidelines, financial management techniques, staff development and teamwork, and customer satisfaction. All these things are aimed at reducing the number of mistakes that any conventional non-franchise startup usually experiences.
MARKETING SUPPORT
This is a big answer to "why choose a franchise?" right here: When you become a franchise owner, the brand you partner with is equally invested in your success, and they will apply their expertise and power to promote your business at every level. You will receive input on how to craft and execute effective campaigns of your own, as well. The franchisor may provide a marketing plan that covers a market analysis, sales forecast and budget to help you to advertise more effectively.
PATH TO FINANCING
One of the biggest barriers to starting your own business is the startup cost. Whether independent or franchise, this can be intimidating. Seeking financing is a common need for new business owners, regardless of the type of operation they are undertaking. SBA loans in particular are considered the gold standard in business loans, but they have strict eligibility requirements.
Because the SBA reserves a portion of their loan allotment specifically for franchises, however, you may have an easier time qualifying for franchise financing than if you were to seek an SBA microloan for starting up an independent business.
LEARN MORE ABOUT BUDGET BLINDS
If your question isn't so much "Why choose a franchise?" as how to buy into a franchise, Budget Blinds has answers. We are a brand with years in franchising and part of a larger group of home improvement franchises owned by Home Franchise Concepts (HFC).
To learn more about franchising opportunities with Budget Blinds, fill out this form and one of our Franchise Development representatives will be in touch.