How to Buy into a Franchise: 10 Factors to Consider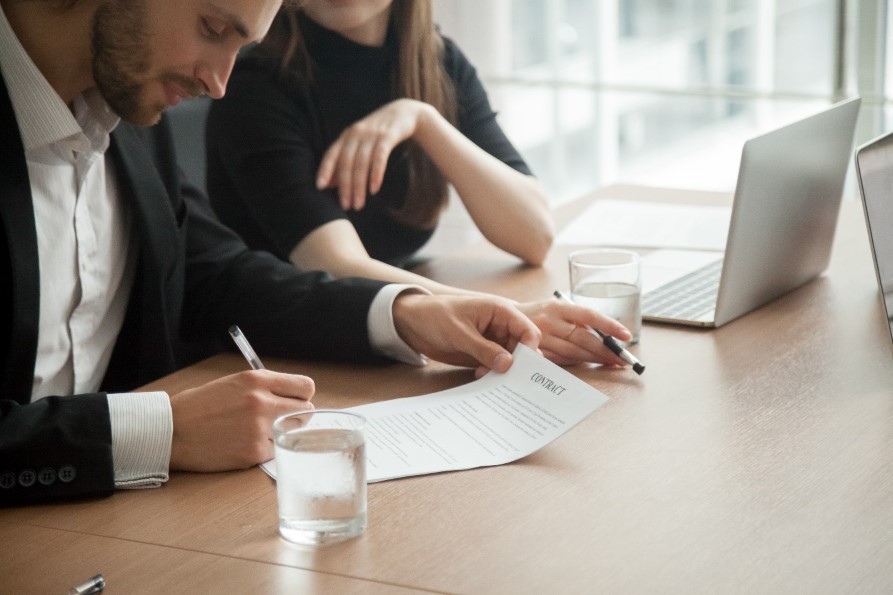 There are an endless number of franchising options available to you and choosing the right one can feel like a daunting task. You want a business opportunity that fits your personal goals while providing a viable outlook for success. If you're not quite sure how to buy into a franchise, consider these 10 factors to make sure you're making the best investment possible.
REPUTATION
Whether a franchise has 10 locations or 10,000, it's important to align yourself with a brand that holds a positive public opinion both locally and across the greater market. Do your research to investigate customer reviews, franchisee testimonials, and any positive or negative press the brand may have accumulated. A good reputation can go a long way toward providing built-in business when you first open your doors.
FINANCIAL TRACK RECORD
It's worth researching a franchisor's history of profitability to see if they've managed to maintain financial strength and where or why they may have faltered. The benefit of investing in a franchise is to capitalize on a successful enterprise. A financial disclosure document (FDD) or existing franchisees can help provide you with insights into your possible future with the brand.
A SUSTAINABLE OR GROWING MARKET
Choose a market that is positioned for opportunity and growth for years to come. A hot and happening concept may be great in the short-term, but franchisors with long-term focus and growth potential will provide you with a richer business experience.
THE COMPETITION
One of the signs of a strong franchise opportunity is the lack of viable competition. You may be less inclined to invest in a coffee franchise if you live in an area where a coffee shop exists on every corner. Many franchisors have already done the market research to find the ideal locations for their brand, but it's equally important for you to do your own research. By getting a sense of what similar business concepts do well in certain areas, which others seem ill-positioned, and what neighborhoods are underserved by certain markets, you can focus in on the type of franchise that will work best in your community.
STARTUP COSTS
The right price of investment will boil down to a combination of what you are able or willing to spend and comparing a few brands within the same industry. When looking into how to buy into a franchise, research will inform you as to which franchisors are regarded for their lower startup costs and which ones tip toward the other side of the scale. Make sure to investigate what your investment will earn you, aside from the use of a brand name. You can find that information in Item 7 of the brand's FDD.
It's also helpful to find out about discounts and rebates. For instance, most franchises offer a discounted franchise fee for qualified veterans.
ONGOING COSTS & FEES
Most franchises charge ongoing royalty fees for advertising and other brand-related benefits, calculated typically between 4%-9% of gross sales to be established in your franchise agreement. This information can also be found in Item 7. Budget Blinds is transparent about investment costs and how your money will be spent. As a home-based franchise, the lack of lease payments, inventory, and an extensive payroll also ensures low overhead.
FRANCHISE FINANCING
Certain franchisors offer customized financing for their franchisees. These franchise brand loans can be arranged either through third-party lenders or through partnerships with specific lenders familiar with the brand. In that sense, they can be more valuable than the average lender because they can help finance everything that a new franchisee may need.
Unlike with independent business ventures, prospective franchise owners often have an easier time securing financing through SBA loans, thanks to the backing of a proven business system.
While in-house financing is not common these days among franchisors, some still offer it. Budget Blinds provides financing of up to $56,000 to qualified candidates.
TRAINING & SUPPORT
The best franchises offer world-class training and ongoing support that will ensure that you can be your own boss while never feeling alone. It is essential that you choose a franchisor that provides you with the highest level of onboard training to help you become an expert with that brand. Regardless of your level of experience prior to choosing a particular field, the right franchisor will provide you with all the tools you need to help you seamlessly run your business.
A PRODUCT OR SERVICE TO BELIEVE IN
If you have a bad experience at a restaurant, you will likely think twice before revisiting it or suggesting it to friends. When considering a franchise, you should put yourself in the shoes of the customer. Does this brand provide a quality product? Do they stand for world-class customer service? What makes them better than the competition? If you choose a franchise you believe in, your enthusiasm will translate to your customers.
A unique provider like Budget Blinds gives franchisees the opportunity to partner with a brand that takes pride in the products and services they provide. As America's No. 1 custom window coverings provider, Budget Blinds offers everything from traditional blinds, shutters, shades, and drapes – from name brands to private labels – to rugs, pillows, and bedding. We have exclusive collections consumers cannot find anywhere else, and Smart Home automation solutions, positioning us a trusted industry leader that franchisees can believe in.
LEADERSHIP STRUCTURE
One of the benefits of buying into a franchise is the ability to depend on the backing of a proven business model and the team of leaders who uplift the entire system.
As part of Home Franchise Concepts (HFC), Budget Blinds benefits from the leadership of a team that is dedicated to providing its franchisees with the best training, products, and services possible. Creating value for every owner is our top priority, and we do this by focusing on our five core values of consideration, cooperation, communication, innovation, and accountability. HFC's 25+ years in franchising is a testament to its strength and ability to support franchise owners in building successful businesses in the home services industry.
CONSIDER FRANCHISING WITH BUDGET BLINDS
For more than 25 years, Budget Blinds has delivered strong growth while continually optimizing our business model. We keep pace with consumer needs and industry trends. We pride ourselves on providing the best products, pricing, and support for our franchisees. You get more knowledge, more resources, and more commitment when you franchise with Budget Blinds.
Budget Blinds was recently included on Entrepreneur's prestigious Franchise 500 and Hottest Industries Today lists as a franchise brand best positioned for growth, even in uncertain times. To learn more about how to buy into a franchise like Budget Blinds, you can request more information here.