How to Go into Business for Yourself Via Franchising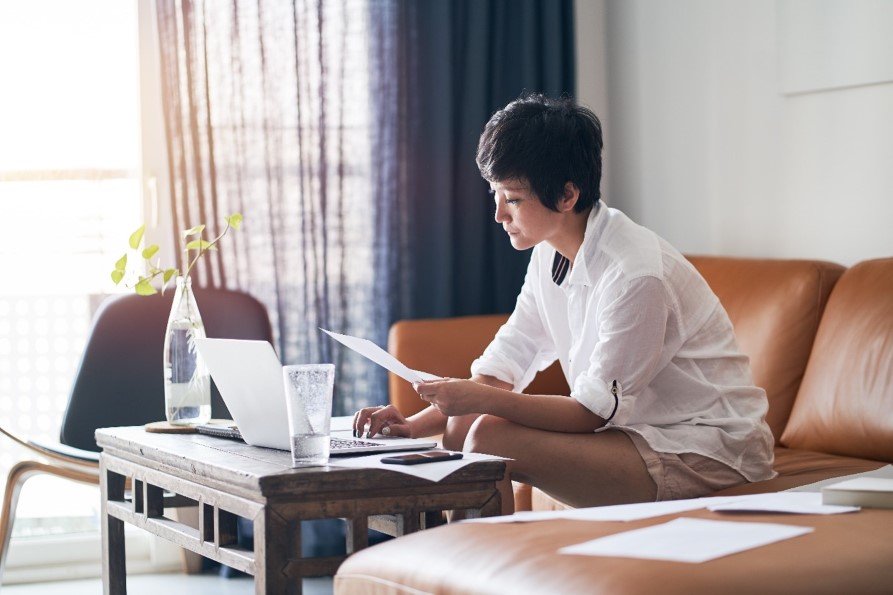 Looking to go into business for yourself but unsure where to start? See if owning a franchise with a proven business model would be the right investment for you.
THE BENEFITS OF FRANCHISING
Finding the right franchise for you can be an extremely personal process, but here are some handy things to keep in mind, regardless of the market.
PROVEN BUSINESS MODEL
When you've decided to open a new business, you will likely be doing a lot of research to see what the various markets already have to offer, and how you may fit into the scheme of things. You will learn that franchise businesses are more than twice as likely to be operational five years after opening than non-franchises.
One of the reasons for this is that franchises have already figured out what works and what doesn't. They have already weathered the trials and tribulations of being a new company and have established a system for success as a result. As a franchisee, you benefit from the learning curve that members of your franchise family have already experienced.
BRAND RECOGNITION
As consumers, we like to visit businesses we know and trust. Opening a new business within an established franchise lends you immediate recognition before you've even met your first customer. When you decide to open your business with Budget Blinds, you are partnering with North America's No. 1 provider of custom window coverings, with over 1,300 territories nationwide.
EASIER STARTUP
Opening a new business requires a lot of hard work, but one of the many benefits of franchising is that things like market analysis, product creation, and brand optimization are all rolled into the initial investment and managed by members of the franchise team well-versed in all areas of the business.
The steps of formulating your plan, securing funds, and bringing it all together are fundamental to the inception of any business. With a franchise, the startup process has been well-honed over time, and you will be able to enjoy the support of a team of experts behind you every step of the way.
MARKETING SUPPORT
One of the biggest advantages of franchising comes in the form of a team of professionals whose goal it is to see you succeed. With over 25 years of franchising experience, Budget Blinds knows what it takes to promote your business, build excitement, and drive customers your way.
NO EXPERIENCE REQUIRED
Just because you lack previous experience in the world of home services doesn't mean you can't become a success in this booming industry. Many Budget Blinds owners have joined the franchise from other walks of life, but all of our franchisees share an entrepreneurial spirit and a passion for world-class customer service.
From training to marketing to operational assistance, Budget Blinds provides all the ongoing support to set franchisees on the right track for sustainable success.
THE IDEAL FRANCHISEE
There's a wealth of information available to answer the question of why become a franchisee. The right opportunity will present you with a comprehensive business model to match your skill and ambition, while also offering the ideal level of support and brand strength.
Franchisees are responsible for running day-to-day operations, just like independent owners, but they have the advantage of following a proven business model and being able to count on a team of peers and leadership whenever they need support. Some of the qualities that make for strong franchising candidates include:
Leadership skills. Successful franchise owners are either born leaders or have gained an aptitude for leadership along the way. The mark of strong leadership includes decisive management, proactive communication skills, and the ability to both self-motivate and inspire a staff.
Adaptability. Whether you come into a franchise with decades of experience or are new to the business, you must possess a desire to learn and adapt to a new model. You will need to be able to absorb the training and procedures of your franchisor, so flexibility is key. As you've likely already learned through other business endeavors, every circumstance can be viewed as a learning experience and can positively impact your experience in the long run to make your business more successful.
Being a team player. In franchising, the essence of the system is that you are in business for yourself, but never by yourself. The most successful franchise owners seek out opportunities to learn from others and are always improving. The franchisor support team and fellow successful franchisees create a network of knowledgeable, like-minded entrepreneurs who work together to drive a winning brand.
Enthusiasm. A natural drive to inspire others, whether employees or customers, is also a huge part of what makes a good franchise owner. A passion for your brand and its products and values will be evident not only to your customers, but to your staff. A willingness to go above and beyond to ensure the success of your business will set you apart.
CONSIDER A BUDGET BLINDS FRANCHISE
Budget Blinds maintains its industry-leading position by attracting motivated, passionate franchise owners across North America. By providing personalized support, world-class products, and customer service, Budget Blinds has earned a reputation for excellence. Our low-cost, home-based business model sets up franchisees for success.
Franchising with Budget Blinds gives you both the freedom and the support to run your business and your life with the backing of a world-class brand that is invested in your potential.
To learn more about franchising opportunities with Budget Blinds, fill out this form to request more information.