Pros & Cons of a Semi-Absentee Franchise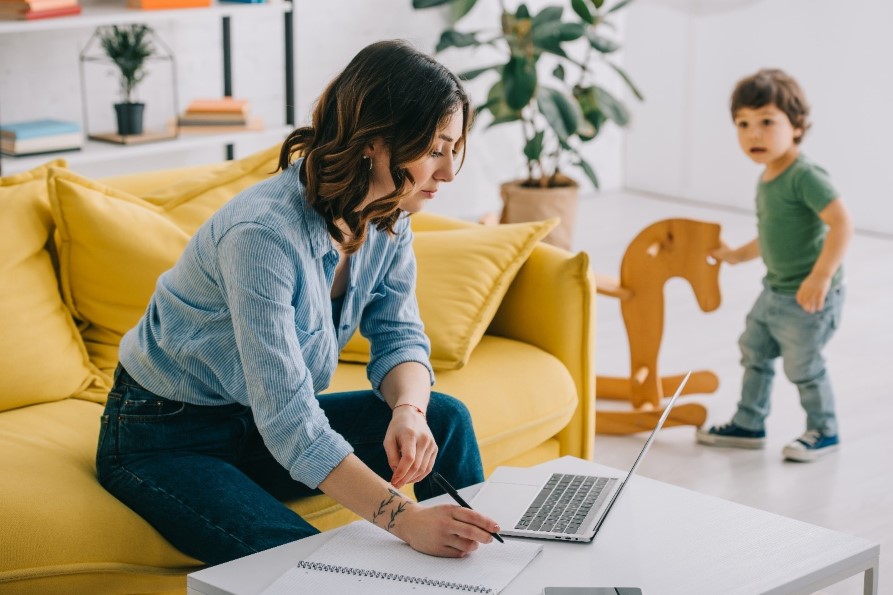 A semi-absentee franchise can be a great way to earn income without having to manage the day-to-day of a franchise. But it comes at a cost.
WHAT DOES SEMI-ABSENTEE FRANCHISE OWNERSHIP LOOK LIKE?
Buying into a franchise is an exciting endeavor. The promise of more freedom and a greater work/life balance is one of the most compelling reasons why entrepreneurs are drawn to franchise ownership in the first place. Specifically, semi-absentee ownership — in which the business is primarily run by a manager with little involvement from the owner — is ideal for individuals seeking to reap the benefits of an additional income stream without having to devote dozens of hours per week to the day-to-day operations of their business.
Once the business is up and running, semi-absentee ownership typically requires around 10 to 20 hours a week of time commitment. As opposed to a full-time business, a semi-absentee franchise gives owners more flexibility to choose how and where they spend their time.
Attaining success with the first franchise location can then open the door to purchasing new units. Most semi-absentee owners have previous franchising experience, thereby possessing the confidence and skills to oversee their business from afar while entrusting daily operations to qualified employees.
Many semi-absentee franchises are brick-and-mortar, such as hair salons, kiosk-based concepts, and even some restaurants. In some cases, the owners may not be experts in a given field (such as hair styling) but recognize a winning business opportunity and leave the operations in the hands of their hired professionals. Not all types of businesses fit the semi-absentee model, and it's important that you recognize the difference before committing. Regardless of how much time you spend on site, it is essential that your staff feels supported. The key to semi-absentee ownership is a clear line of communication between owner and in-person staff to make sure that everything runs smoothly and successfully.
While semi-absentee ownership may offer the best of both worlds for many entrepreneurs, taking certain steps when buying the business and managing a qualified and motivated staff will help to ensure success.
IS SEMI-ABSENTEE OWNERSHIP THE RIGHT FIT FOR YOU?
When buying any business, it is first essential that you consider your needs, goals, and expectations. Then bear in mind what will be required of you as a semi-absentee owner and how that differs from being either a full-time owner-operator or complete absentee franchisee. Semi-absentee ownership is a popular model for retirees seeking a lucrative investment with minimal time commitment, as well as for individuals who want to maintain their current jobs or responsibilities while seizing the opportunity to build a new business.
Since semi-absentee franchises allow their owners to focus on growing their business rather than working on the day-to-day, it is also well suited for entrepreneurs seeking to explore multi-unit franchise opportunities. If you plan on opening multiple franchise locations, it is essential that you do so sequentially. Launching more than one business at the same time, even if they're structured as semi-absentee, takes too much effort, time, and mental power to do all things well. It makes more sense to find the right franchise opportunity, get in the flow with your staff and your franchisor, and then use that as a jumping off point.
Still, semi-absentee ownership may not be right for everyone. The owner is required to cede a certain amount of control to the management team and other employees in return for more personal and professional freedom, so this may not fit with certain individuals' ownership styles. Semi-absentee owners must be exceedingly comfortable with delegating duties and managing teams from a distance. Additionally, some semi-absentee franchises require a higher initial investment as well as the costs of employing a qualified manager, so this model may be more appropriate for individuals who have already accumulated significant net worth and/or have other reliable income streams to support the business as it grows.
EXPLORE FRANCHISE OPPORTUNITIES WITH BUDGET BLINDS
If semi-absentee ownership doesn't sound like something that would be right for you, and you would prefer to be more involved in your business, consider franchise opportunities from Home Franchise Concepts. Our home service brands, including Budget Blinds, prioritize our franchisees' success by offering a flexible ownership model that allows you to strengthen your work/life balance while growing your business with one of the nation's top home services franchises. With nearly 30 years of franchising success, we know exactly what it takes to build a winning business.
To learn more about how Budget Blinds may be the perfect franchising opportunity for you, fill out this form and one of our franchising consultants will be in touch.