7 Millennial Traits that Make them Great Franchisees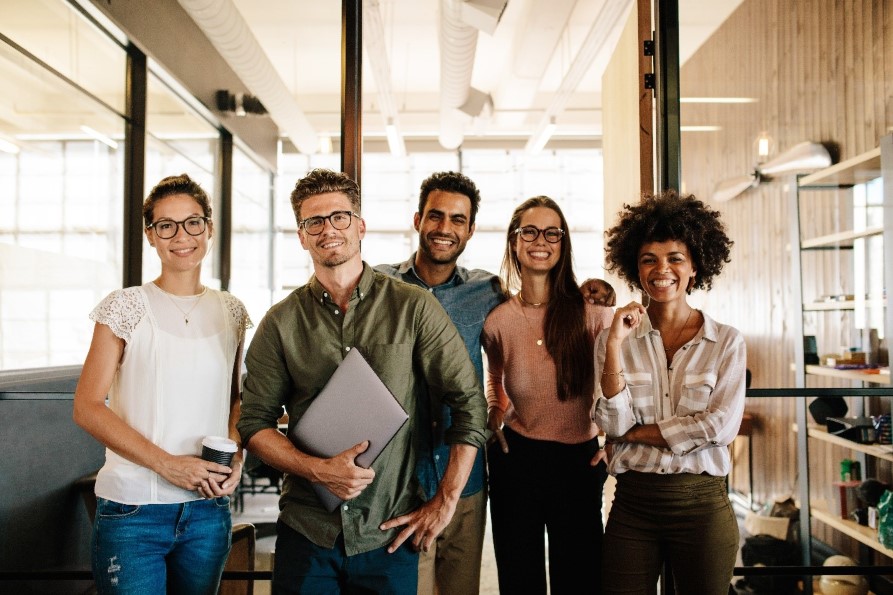 Millennials are achievement-oriented and ambitious, which make them great candidates to run a franchise. Here are other traits that help them succeed in franchising.
ENTREPRENEURIAL MINDED
Millennials (the generation born between 1981-1996) have been characterized in a variety of ways, but the positive millennial traits far outnumber the negative and can be seen in action making them ideal entrepreneurs.
Millennials are the largest generation in the U.S. labor force, and research conducted by the U.S. Chamber of Commerce Foundation found that two out of three millennials are interested in entrepreneurship. Millennials prioritize flexible work schedules, the opportunity to be their own boss, and work-life integration, making them perfect candidates for franchising.
Some of the most successful businesses today are owned or operated by "Millennipreneurs," a new generation of entrepreneurs under the age of 40. And millennials' interest in franchising, as a foray into the business world, is growing.
TECHNOLOGICALLY SAVVY
Millennials came of age at the dawn of the internet. Since technology is constantly evolving, millennials have been trained to learn and adapt quickly since they were old enough to use a keyboard. Regardless of personal background, this generation has been influenced by the pervasive relationship with communications, media, and various technologies. This characteristic is beneficial to any franchise as all aspects of business become increasingly digitized. With a multitude of possibilities at their fingertips, tech savvy millennial franchisees are capitalizing on their capabilities to build communities and network with customers.
TEAM PLAYERS
Another millennial trait that lends itself well to franchise ownership is the ability to work well with others. Millennials are naturally group or team-oriented, having grown-up being taught in a cooperative learning style. They feel comfortable working with others and socialize easily with their colleagues. Millennials believe in the value of a team's success over that of the individual.
Millennials also have a healthy attitude about leadership and if they find themselves in such a position, they tend to use it as an action that guides collaboration and positive results.
INNOVATIVE PROBLEM SOLVERS
Millennials aren't afraid to tap into their adventurous side and try new things, a trait that makes for a standout franchise owner. They are willing to take risks and think outside the box in business as in life. This natural innovative quality makes millennials skilled problem solvers, willing to face challenges head on to find the best solutions.
SOCIALLY & ENVIRONMENTALLY CONSCIOUS
Gone are the days of businesses solely focusing on financial gains, as 87 percent of millennials believe that the success of a business should be measured on its impact on the world. Businesses that offer millennial employees a compelling vision related to advancing a social issue will find success in motivating this generation.
Millennials care about a variety of social causes, including those related to climate change and social equality. While your organization doesn't need to donate profits to a charitable cause, it should draw a reasonable link between business success and positive social change, whether on a local or global level.
FINANCIALLY RESPONSIBLE
The Great Recession, student loan debt, and other economic challenges have made a lasting impact on millennials. As a result this generation is focused on establishing and maintaining financial stability. Budget Blinds covers
PASSIONATE
When millennials believe in a product, service, or cause, they jump in whole-heartedly. Franchisors who offer a dynamic opportunity with a sustainable, supportive business model will easily attract millennial franchisees. With all of the other positive traits in their arsenal, millennials will succeed at building a franchise on a brand-wide level. At Budget Blinds, caring and giving back is in our DNA. We care about our franchise owners, our customers, their homes, and communities. Budget Blinds partnered with Extreme Makeover: Home Edition to help transform the homes of well deserving families. They are also the official window coverings supplier for Homes For Our Troops, a national non-profit organization who builds and donate specially adapted custom homes for severely injured veterans to enable them to rebuild their lives. Home Franchise Concepts, parent company of Budget Blinds, encourages and supports their franchisees to give back in their local communities with our Heart & Home initiative.<h2> HOW FRANCHISING BENEFITS MILLENNIALS
With franchising, millennial franchisees can devote a great deal of time to growing their business with the backing of a nurturing, supportive brand. Franchising offers both new and experienced entrepreneurs the opportunity to operate a turn-key business within an established system that is designed to help them succeed. Franchising provides the chance to achieve career aspirations by learning and growing within a proven model that provides extensive training, support, and guidance every step of the way.
FRANCHISE WITH BUDGET BLINDS
With over 1,300 territories, Budget Blinds is the #1 provider of custom window coverings in North America. Franchising for over 25 years, Budget Blinds knows what it takes to run a successful home business, and we look forward to working with motivated entrepreneurs of all ages and backgrounds to continue growing our award-winning brand.
Visit us to learn more about franchising opportunities in your area.