Why Buy a Franchise? 5 Reasons & Benefits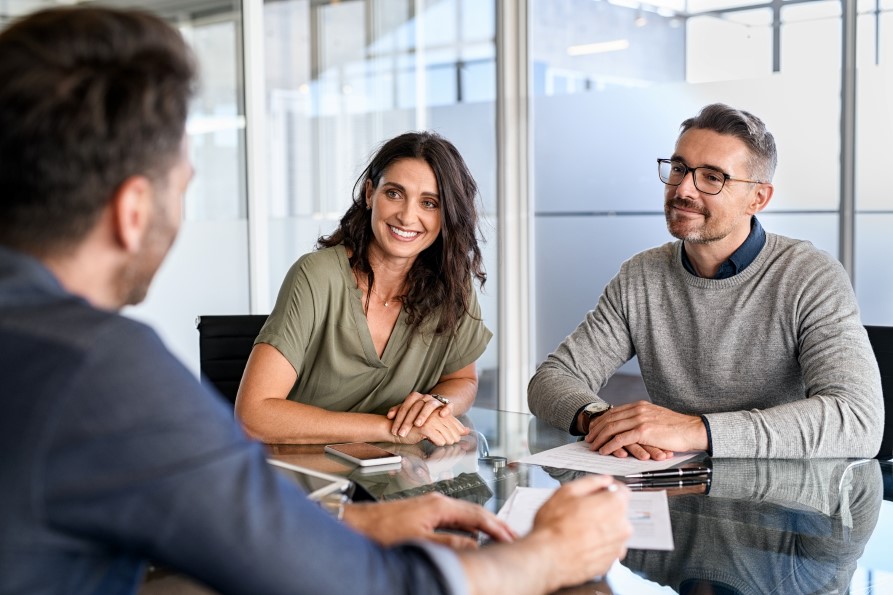 Starting a business is a significant decision, and one of the first dilemmas aspiring entrepreneurs often face is whether to buy a franchise or start an independent business. Both options have their merits, but if you're wondering "why buy a franchise" in the first place, here are some obvious and unexpected benefits you'll want to consider.
1. Established Brand and Proven Business Model
One of the most compelling benefits of franchise ownership is the opportunity to leverage an established brand and a proven business model. Independent businesses often struggle to gain recognition and trust among consumers, which can be a daunting challenge for new entrepreneurs. In contrast, franchisees benefit from the instant recognition and reputation of the parent company. Customers are more likely to trust a brand they are familiar with, which can lead to quicker growth and profitability.
Franchises provide access to a business model that has already demonstrated success in various locations. This significantly reduces the trial-and-error phase that independent business owners often go through. Franchisors have refined their operations, marketing strategies, and product or service offerings over time, saving franchisees from costly mistakes.
When conducting your research about why you should buy a franchise, check out a franchise's KPIs (key performance indicators), a helpful selection of information that an independent venture cannot predict.
2. Comprehensive Training and Support
Another significant advantage of buying a franchise is the comprehensive training and ongoing support provided by the franchisor. Starting an independent business requires you to figure everything out on your own, from setting up operational processes to marketing strategies. In contrast, franchisors offer thorough training programs that cover every aspect of running the business.
This training extends to your employees as well, ensuring that everyone is well-equipped to maintain the brand's standards and provide consistent customer experiences. Moreover, franchisors typically provide ongoing support, including marketing assistance, supply chain management, and access to a network of fellow franchisees who can offer guidance and support.
3. Easier Access to Financing
Financing a new business can be one of the most significant hurdles for entrepreneurs. Banks and investors are generally more inclined to lend to franchisees because they view franchises as less risky. This is because franchises have a track record of success and a recognizable brand, which makes it easier to secure loans or attract investors. In many cases, franchisors also assist with financing options or have established relationships with lenders, further simplifying the financing process. Budget Blinds offers up to $56,000 of in-house financing to qualified candidates, as well as discount opportunities for veterans.
4. Economies of Scale and Buying Power
Franchisees benefit from the collective buying power of the entire franchise system. This means access to bulk purchasing discounts, lower supply costs, and more competitive pricing for equipment and inventory. Independent businesses often struggle to negotiate favorable terms with suppliers and may not have the same bargaining power as a large franchise network. Lower operating costs can have a significant impact on your bottom line and increase your profitability as a franchise owner.
5. Marketing and Advertising Support
Marketing and advertising are essential components of any successful business. Franchises typically have dedicated marketing teams and established marketing strategies in place. As a franchisee, you'll benefit from national and regional advertising campaigns that promote brand awareness and drive customers to your location. This shared marketing effort can be more cost-effective and efficient than trying to establish a brand presence on your own.
Franchise with Budget Blinds
Ultimately, the decision to buy a franchise or start an independent business should align with your goals, skills, and preferences. However, if you value the upsides of partnering with a recognized brand, Budget Blinds epitomizes the benefits of franchise ownership.
As the nation's No. 1 custom window coverings provider, Budget Blinds has ranked on Entrepreneur's prestigious Franchise 500 list for 25 consecutive years. Franchising since 1992, Budget Blinds comes with the backing of parent company Home Franchise Concepts (HFC), a leader in home services and umbrella company of other highly regarded brands including The Tailored Closet, PremierGarage, Two Maids, Aussie Pet Mobile, and more.
Offering extensive training and support, low overhead, proprietary design software and access to the industry's leading vendors with the most exclusive, high-quality inventory, Budget Blinds provides prospective franchisees with the opportunity to build a business with satisfied customers.
To learn more about this franchising opportunity, inquire now.Top of Form