Six Creative Franchise Opportunities for Design Entrepreneurs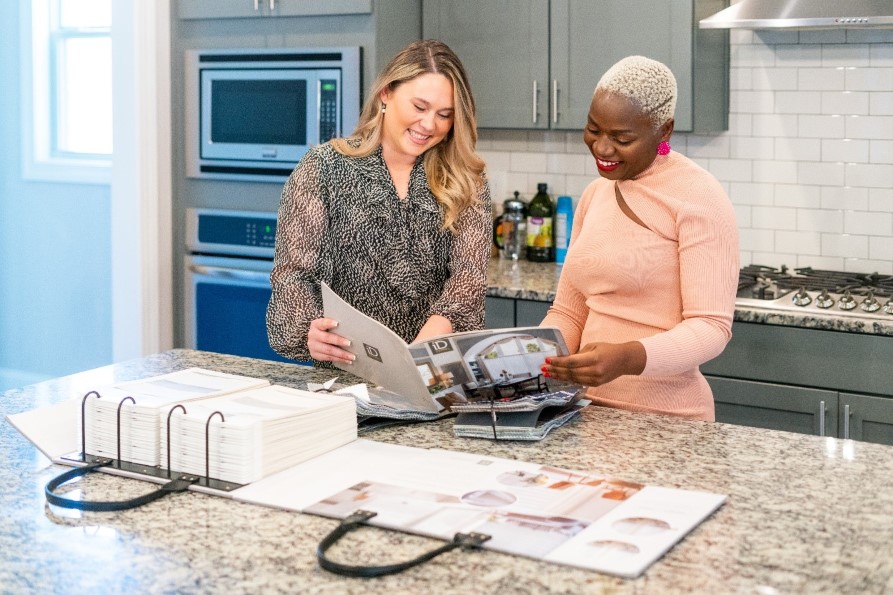 Ready to turn your love for design into a profitable business venture? Here are six creative franchise opportunities that will help you capitalize on your skills.
Turn Your Creativity into a Business Opportunity
The term "creative entrepreneur" can be considered an oxymoron. Many artistic people are content to turn over business dealings to a partner to manage or forego business altogether fostering the starving artist stereotype. But if you're a creative soul interested in art, design, or music and have a knack for business, there are opportunities for you to make money and find artistic fulfillment.
Creative franchise opportunities are ideal for those who have entrepreneurial ambitions but would like support with the business side of the equation. Let's look at six types of franchise businesses that appeal to artists and designers:
Graphic design: A strong choice for visual artists, a graphic design franchise supplies businesses with marketing materials, print services, and signs. Working closely with customers, you'll create the perfect visual representation of a business.
Art studio: An art studio franchise can offer a range of experiences from painting to drawing to working with clay. Some of these franchises are geared towards kids, while others focus on re-igniting creativity in adults.
Music school: A music school franchise also can focus on kids or adults, offering lessons in playing musical instruments, singing, and songwriting.
Real estate: Some real estate franchises focus on the buying and selling of properties, working closely with clients to find the right buyer or new home. Other real estate franchises buy run down properties to fix up and re-sell for a profit. With either type of real estate franchise, creative thinking is key to unlocking the possibilities of the properties you'll show your clients.
Garden or floral design: If your love of the outdoors matches your savvy with design, you may enjoy a gardening or floral franchise. You'll work with clients to come up with the perfect floral arrangements for special occasions or design gardens families can play and relax in.
Home improvement: This type of franchise covers a lot of ground and includes businesses like kitchen and bath design, flooring, roofing, AC and heating, window coverings, and lighting. These businesses are ideal for aspiring interior designers or anyone who logs many hours gathering inspiration from HGTV.
Budget Blinds vs Your Typical Art Franchise
After researching some of your creative franchise opportunities, you might be trying to decide between a typical art franchise and a Budget Blinds franchise. Let's discuss both and see which is a better fit for design entrepreneurs.
An art franchise usually seeks to make art and the creative process accessible to the general public. Some studios are made for kids to explore their creativity with paints or clay. Others encourage adults to turn to art as a means of releasing stress and having fun; some even offer wine alongside canvases and paint brushes.
Studio space is needed for these franchises as well as lots of art supplies that need to be maintained and re-ordered. Business hours often include nights and weekends when kids and working people are free to come explore their creative sides. If you're looking for more work/life balance and freedom, this kind of schedule may not be a good fit.
Prices for any type of franchise business will vary from brand to brand, and art franchises are no different. Some art studio franchises can be costly due to the need for studio space and high local real estate prices.
Investing in a Budget Blinds franchise is ideal for design entrepreneurs seeking to own their own business with the support of a thriving and recognizable brand. You'll appreciate partnering with a brand that has a low cost to buy in, is home-based, has low overhead, and no inventory. Plus, you'll get to work with new clients helping them choose the best window coverings for their homes, using your creative skills to build a thriving business.
Budget Blinds: We're Made for Creative Entrepreneurs
Budget Blinds is the No. 1 provider of custom window coverings in North America. Our window covering solutions are design driven, and you'll be consulting with customers in-home or virtually. If you're detail and goal oriented, and a self-starter seeking better work/life balance, capitalize on your creative skills with a home décor franchise like Budget Blinds. We'll train and support you on your way to being a successful Budget Blinds franchise owner. Inquire Now to learn more about fulfilling your creative potential.