5 Home Décor Franchise Traits to Consider Before Investing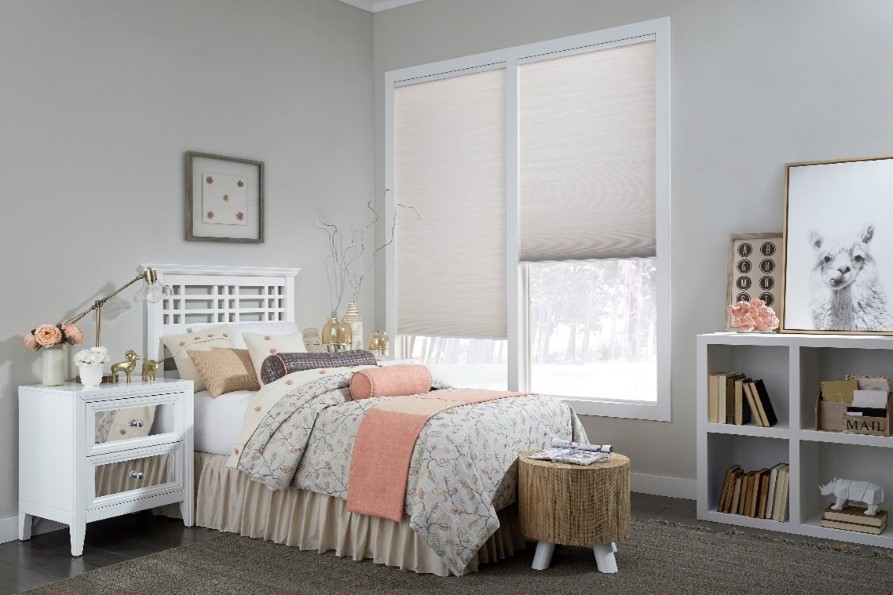 One silver lining of the past couple of years, with people spending more time in their homes, is the home décor market has been thriving. Home décor franchises have seen massive growth as consumers have been on the lookout for ways to improve their living spaces and make them cozier and more functional.
This year's home furnishings industry reached a record $182 billion and is estimated to grow to $202 billion by 2024, a 20% increase since 2019, which indicates that — pandemic or not — home improvement trends are here to stay.
Interested in joining a home décor franchise but not sure what you should be looking for? Here are five traits to consider in a franchise:
1. A BUSINESS THAT ALIGNS WITH YOUR PASSIONS
If you choose to partner with a home décor franchise, it is important that you do your research and identify the franchise that best aligns with your values and goals, providing you with a model that you are proud to represent. Just as with an independent venture, you will own your own business and act as such, but you will benefit from a proven system, successful track record, and level of support that is not guaranteed when you go it alone.
2. RECESSION-RESISTANT
Home décor businesses are part of a recession-resistant industry in that they are always in demand. Things regularly break, wear out, or require refurbishing around the house, and home décor franchises provide occasional, ongoing, or refreshing options for folks to improve their living environments.
Not only do we improve the quality of customers' lives, but the right services can also increase property value and curb appeal, making an advisable investment for homeowners.
As we place a growing priority on enjoying home life, many people are outsourcing the responsibility of maintaining and improving their spaces to trusted professionals, making a blinds and window coverings franchise like Budget Blinds an indispensable provider of improvement and comfort.
Americans are using their living spaces more than ever before. Increasingly, we are working, learning, eating, and entertaining at home, making it the most significant location in our lives. Home décor franchises brighten homeowners' options to keep their sanctuaries in the best shape possible.
3. MORE VALUE FOR YOUR MONEY
A common misconception about franchising is that you are simply paying to use a brand's name. The best franchises offer so much more than the backing of an established name. Initial franchise costs will include the franchise fee and marketing fees, but you will benefit from the training and real estate consultations that are offered. Investment costs with Budget Blinds are laid out plainly for prospective franchisees to consider in Item 7 of our Franchise Disclosure Document (FDD), with itemized descriptions of how and where your money will be spent to help build your business.
4. GREAT RETURN ON INVESTMENT
It's reasonable to assume that a franchise investment should provide a return for both the money and the work invested in the business, so calculations are much more complicated than they would be with a passive investment, but the expected return is likely to be much higher. You want to see your hard work pay off.
You can determine a franchise's past profitability by analyzing Item 19 of the FDD, which outlines the business' financial performance. Keep in mind that it can be extremely difficult to predict net profit, since each franchisee is an independent operator and both reporting methods and the types of expenses taken will vary. Speaking with other franchisees is a good way to gain a fuller sense of the kind of return on investment they have had in the past, although it's no guarantee of future earnings.
5. A HOME DÉCOR FRANCHISE AT THE TOP OF ITS GAME
Budget Blinds has been topping "Best Of" lists for over 29 years and stands as the No. 1 custom window coverings franchise in North America, and the #1 Home Improvement Franchise on Entrepreneur's Franchise 500® list. At Budget Blinds, we are fully committed to providing our franchisees with the products, quality training, and support they need for a successful franchise. Capitalize on our powerful brand name with national recognition, our amazing network of vendors, and our marketing power to realize your dreams of owning your own business. See why we are the leader in creating opportunities that last a lifetime.
We offer franchisees the opportunity to get creative with us and build their home décor business.
To learn more about franchising with Budget Blinds, inquire now.