Picking a Closet Franchise vs. Blinds & Window Coverings Franchise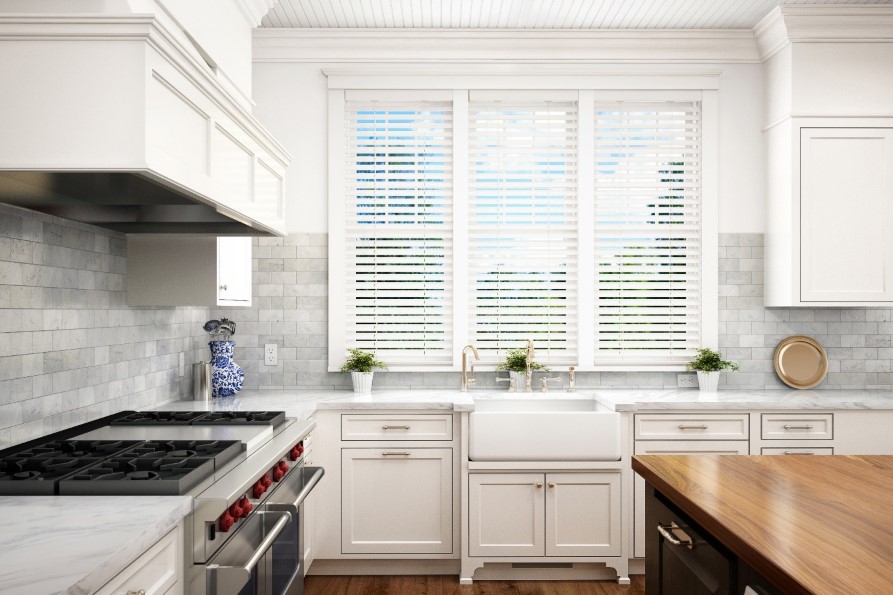 Looking to invest in a closet franchise? See how they stack up to other home improvement franchises so you can make the best choice for your budget and lifestyle.
THE APPEAL OF A CLOSET FRANCHISE
The home improvement industry has seen substantial growth within the last few years, allowing lots of opportunity for business growth. Homeowners across the country are focused on adding comfort, style, and value to their homes, and in many ways, owning a closet franchise fits this demand.
A surprising factor during the global pandemic and economic downturn of 2020 was the resilience of the housing market, and the renewed interest of homeowners wishing to upgrade their homes' style and functionality. Unlike the massive undertaking of a full kitchen demo or bathroom remodel, closet franchises present an opportunity for business owners to appeal to homeowners interested in a smaller, yet still impactful, home improvement project.
Some of the main reasons homeowners choose to remodel closets include optimizing organization, installing custom storage solutions, and adding space. However, for most homes built within the past 20 years, the dimensions and capabilities of modern closets are literally built in and require few upgrades. And even when a homeowner undertakes a closet renovation project, the opportunity for repeat business is minimal.
OPPORTUNITIES WITH WINDOW COVERINGS & BLINDS
The $641.4 billion global home décor market is a strong indicator of the types of projects homeowners are taking on to improve their living spaces. Owners are more frequently committed to taking on smaller—yet impactful—changes such as the addition of custom blinds and window coverings.
The global window coverings market is projected to reach $36.75 billion by 2025, with the vast majority share in North America. Blinds and shades lead the category at 39.5%. A simple reason for this consistent appeal is that customized window coverings offer consumers an attractive, quick, and simple makeover without breaking the bank.
Design and upgrade projects that heighten a home's aesthetic value and comfort are favorite projects for homeowners across a range of styles, needs, and budgetary considerations. Another major growth factor in the window coverings market is the increasing demand for smart technology. Consumers are looking for products that are easy to use and provide extra benefits such as energy efficiency. More and more, consumers are choosing window treatments with automatic weather sensors and remote controls.
Consumers appreciate the services that Budget Blinds provides, and that the positive impact on their homes can be experienced almost immediately. In fact, 75% of Budget Blinds customers purchase window coverings for more than one room, giving franchise owners the opportunity to work with a range of different styles and functions suited to each home.
FREEDOM, SUPPORT & LONGEVITY
The pros and cons of deciding on one type of franchise over another depend on your own expectations and strengths. Budget Blinds is designed to work for both emerging and established business owners. We offer extensive and ongoing training and business support, so no previous industry experience is required, just your interest in design, commitment to world-class service, and desire to build your business within a recession-resistant industry.
Unlike other home improvement franchises that require a storefront, warehouse, and massive amounts of inventory on hand, Budget Blinds has been perfecting our home-based, mobile model for over 25 years, giving franchisees the freedom (and lower overhead) to run their business without unnecessary constraints. With Budget Blinds, franchise owners learn everything they need to know about the consultative sales process, financial management, comprehensive local area marketing programs, and our customer relationship management (CRM) system, all designed to optimize your business.
Budget Blinds operates in consortium with six other sister brands through Home Franchise Concepts, each focused on various aspects of home improvement, providing franchise owners with a vast network of connections to support you as you build your business.
CHOOSE BUDGET BLINDS
Budget Blinds is proud to be North America's No. 1 provider of custom window coverings and the No. 1 home-based franchise on Entrepreneur's Franchise 500® list. For entrepreneurs interested in diving into the home improvement industry, we provide the proven business model, brand strength, and comprehensive support to help make your franchising dreams a reality.
To learn more about franchising opportunities with Budget Blinds, visit us.