Millennial Entrepreneurs: Why Franchising is a Great Fit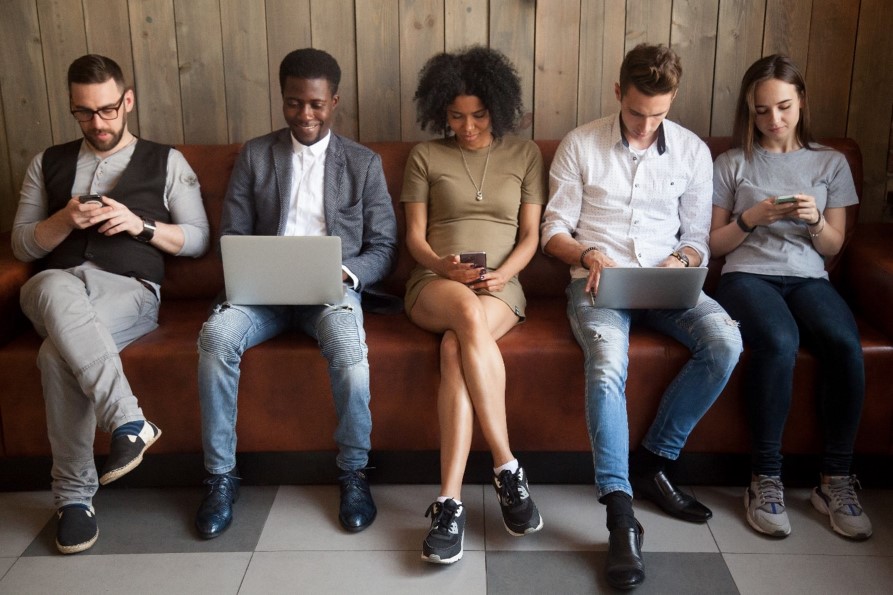 Millennial entrepreneurs are looking for business opportunities in many places. Here's why franchising is perfect for millennial entrepreneurship.
A NEW GENERATION OF BUSINESS OWNERS
Millennials (the generation born between 1981-1996) have been characterized in a variety of ways, but the positive millennial traits far outnumber the negatives as evidenced by the successful examples of millennial entrepreneurship. The best franchises for millennials will appeal to the generation's most positive characteristics, including their curiosity, social consciousness, collaborative nature, and tech savvy.
Millennials are the largest generation in the U.S. labor force, and research conducted by the U.S. Chamber of Commerce Foundation found that two out of three millennials are interested in entrepreneurship. Millennials prioritize flexible work schedules, the opportunity to be their own boss, and work-life integration, making them perfect candidates for franchising.
Some of the most successful businesses today are owned or operated by "millennipreneurs," a new generation of entrepreneurs under the age of 40. And millennials' interest in franchising as a foray into the business world is growing.
MILLENNIAL ENTREPRENEURSHIP & FRANCHISING: A PERFECT MATCH
The best franchises for millennials will appeal to their drive for innovation, independence, and a number of other generational traits including:
resourcefulness
adaptability
sense of fiscal responsibility
tech skills
social media savvy
ability to thrive as leaders in empowering environments
ability to collaborate in a variety of settings
self-sufficiency
a strong work ethic that allows them to thrive when they feel inspired and supported
Millennial entrepreneurship is powered by unique and forward-thinking perspectives that can breathe fresh life into a business, and they have proven that they aren't afraid to shake up the status quo and try new things to succeed. The opportunity to achieve career aspirations by learning and growing within a proven business system that provides extensive training and support is appealing to an age group who may lack the extensive background to support a fully independent business venture.
Furthermore, millennial business owners are just as concerned with giving back to their communities, fostering positive change, and creating a lasting impact as they are with growing their business. Millennials trust other millennials, so owning something that is personally appealing will also be likely to attract other people of their generation, which can be beneficial for business. Millennials generally appreciate unique products and services that make the world a better place, bring out the best of people's abilities, and have a flexible business model.
Franchising appeals to the generation's atypical interests and strengths. Through franchising, millennial business owners can grow their business with the backing of a supportive brand that is equally invested in their success. Franchising also provides the foundation for newer entrepreneurs to operate a turn-key business with a proven model and infrastructure. Through extensive training, guidance, and marketing support, millennial entrepreneurs find a winning formula.
WHY MILLENNIAL BUSINESS OWNERS ARE TURNING TO BUDGET BLINDS
Budget Blinds is the No. 1 provider of custom window coverings in North America, with over 1,300 territories and growing. Franchising for nearly 30 years, Budget Blinds has perfected the home-based franchise model, providing a winning formula for millennial business owners. Budget Blinds owners are trained to become experts in their field, offering everything from traditional window coverings to exclusive designer drapes and cutting-edge, smart-home automation solutions, providing multiple revenue streams.
Franchise owners will find incredible value in the work itself – helping clients creatively improve and customize their living spaces. Budget Blinds offers its owners unparalleled support and growth potential with an award-winning franchise. Backed by years of industry experience and an innovative business model, Budget Blinds presents the perfect opportunity for millennial entrepreneurs seeking a rewarding journey.
Contact us to learn more about franchising with Budget Blinds.