Home-Based Business Franchise Opportunities: Things to Consider
If you are interested in opening a business you can run from home and avoid the overhead of a commercial space, there are many options to consider. Make sure you're choosing the right franchisor by looking for these key qualities.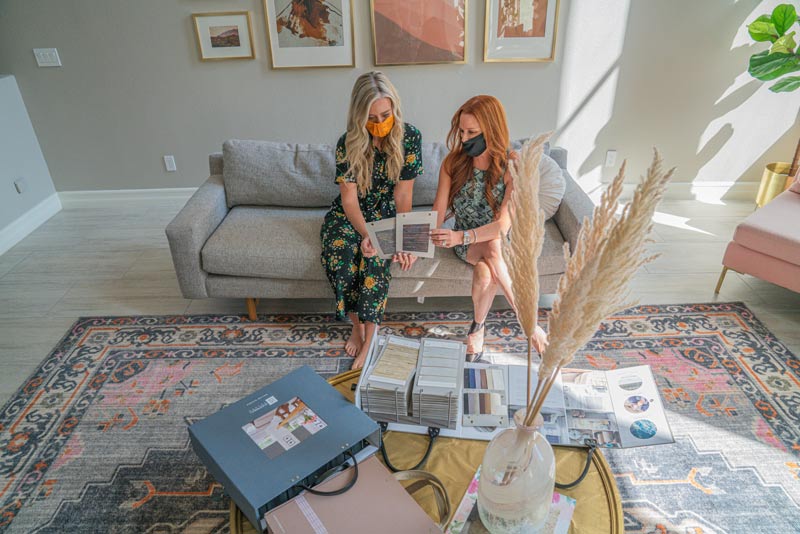 WHY WORK FROM HOME?
Home-based franchise businesses appeal to entrepreneurs for many reasons. For some, it provides a relief from the daily commute, for others it represents a break from the corporate rat race. Maybe it's a chance to follow their passion and do what they love. But for all, it's a chance to take control of their financial future and build a business of their own.
Despite the many attractions of working for yourself from the comfort of your own home, it's still hard work with its own unique set of challenges. One of the first challenges is to determine what kind of person you are. Do you like to stay at home and work on your own, or do you like to get out in your community and meet your customers face to face? Are you a hands-on type, or do you like to manage a staff while you stay at home and work on growing your new business? Are you interested in doing something you're passionate about, or is money your prime objective?
Another important challenge is to ask yourself if you have all the tools to start, manage, and expand the business you choose. Running your own business from home will demand a set of skills you didn't need in your life as an employee. These include knowing about financial management, legal issues, tax issues, local zoning, insurance, suppliers, marketing, human resources (hiring, firing, compensating, and retaining employees), setting up a home office (and all the technology that goes with it), and any and all business-related issues, expected or not, that are sure to arise.
You can learn much of this from your franchisor, who should provide you with a training program that covers these areas. Since a brand's success — in fact, its continued existence — depends on the success of each of its franchisees, your franchisor should be very interested in preparing and training you to succeed.
While the autonomy and flexibility of a home-based business are a real plus (along with no office rent and eliminating the wear and tear of commuting), success requires the ability to shut out distractions, temptations, phone calls, and the unexpected. Sure, you should build in some breaks for exercise, to take a walk, and eat a healthy lunch. But keep your nose to the grindstone because if you don't get it done, it doesn't get done at all.
In case your passion is seasoned with a slight dose of uncertainty, it's worth looking for the increasing number of franchisors that offer the highest level of flexibility with their home-based business models, allowing you to optimize your work/life balance.
Once you have that worked out, it's time to look at the different concepts that might match your vision and your dream, as well as your budget. How much can you spend to become a franchisee and still leave enough in the bank to support the business during its startup years? What do you need from a franchisor to help you reach your goals?
LOWER STARTUP COSTS AND OVERHEAD
One of the biggest benefits to owning a home-based franchise is the veritable lack of extraneous costs. Some franchises require no retail storefront (so no new lease payments), little to no inventory, and few employees to keep the business moving. Other than the possibility of upgrading your internet service and investing in more comfortable home office furniture, working from home won't cost you much.
TAX BENEFITS
Once you familiarize yourself with the laws and regulations in your area to see if you qualify, you may have the ability to deduct some of your home expenses against your business income. These may include a portion of your mortgage interest, property taxes, utilities, and other related expenses. Check with the Internal Revenue Service to see how you may qualify.
RECESSION-PROOF ADVANTAGE
The right franchise will hold a winning combination of brand recognition, market share, pricing, and low overhead to help you weather the hard times, when other industries may falter. Budget Blinds was recently included on Entrepreneur's "Franchise 500" and "Hottest Industries Today" lists as a franchise brand best positioned for growth, even in uncertain times, distinctions we are proud to help bolster the success of our franchisees.
COMPREHENSIVE TRAINING
Because you will be working from home, it is essential that you choose a franchisor that provides you with the highest level of on-board training to help you become confident as an expert of your craft. Regardless of your level of experience prior to choosing a particular field, the right franchisor will provide you with all of the tools you need to help you seamlessly run your business. Budget Blinds offers new franchisees both hands-on and virtual start-up training that covers everything you need to hit the ground running.
Our expert training staff provides highly personalized and informative training, from immersive product knowledge and sales, to comprehensive local area marketing programs and installation support. You'll have the peace of mind that you'll receive everything you need to run a successful business.
FRANCHISEE NETWORK
The best franchisors don't pit their owners against each other—each franchisee uplifts his or her neighbor for optimum success. While each franchise is independently owned, Budget Blinds franchisees are supported and encouraged to serve their territories while engaging with neighboring owners for advice, referrals, or general camaraderie.
BRAND STRENGTH
With over 1,300 territories, Budget Blinds is the #1 provider of custom window coverings in North America. Our depth and breadth of product offerings span multiple categories from more traditional window coverings like blinds, shutters, and shades to our exclusive collection of designer drapes and shades to rugs, pillows, and bedding. We also provide smart home automation solutions for window coverings as well as smart lighting and more! In addition, our strong commercial business model through our BB Commercial Solutions® (BBCS) provides opportunity for creating additional revenue streams.
Franchising for over 25 years, Budget Blinds knows what it takes to run a successful home business, and we invite you to join our winning brand.
Inquire now or call 800-420-5374 to learn more about franchising opportunities in your area.