Low-Cost Franchise Opportunities: What to Look For & Avoid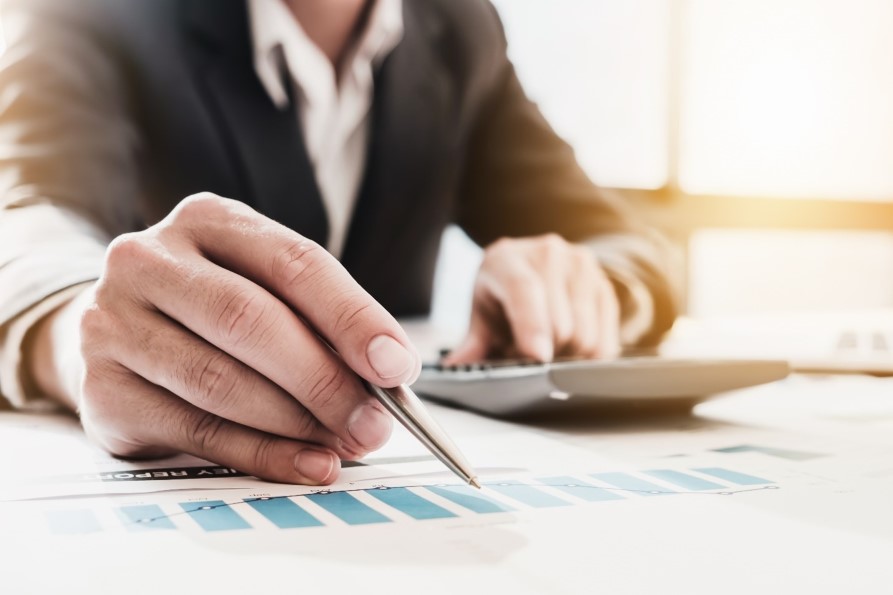 Joining an affordable franchise doesn't mean having a low ceiling for growth. Here's what to look for and avoid when considering a low-cost franchise opportunity.
Red Flags on the Franchise Field
There are a lot of low-cost franchises out there, but should you be worried if something seems too good to be true? Probably.
The average franchise investment is $250,000 according to the IFA, but that encompasses everything from well-known fast-food brands with a million-dollar buy-in to some of the really low-cost franchising opportunities that come in well under $15,000. As always with any investment opportunity, do your homework.
If you explore a brand like Budget Blinds, for instance, you'll see that we've got long-term stability on our side for starters: We've been in the window coverings business for nearly 30 years, and our parent company, Home Franchise Concepts, has a host of other franchises in the home-improvement segment.
That's an industry segment that happens to be recession-resistant, and one that actually fared well since the onset of the pandemic. The home improvement industry had grown by 3% to $420 billion by early 2021, while the U.S. economy overall sank 3.5%. Those industry gains stand in stark contrast to any low-cost franchise opportunity in fields like travel and cruises (crushed by COVID), real estate (pushed down by the pandemic) and event planning (shuttered by social distancing).
What Franchises Should I Avoid?
There are certainly some low-cost opportunities that can withstand dips in the economy, but what's the trade-off? For instance, are you willing to spend your time filling up your own vending machines around town or disposing of animal waste for eight hours a day? These are definitely low-cost options and perfectly good businesses to explore – but are they right for you? Or are you more of a "sit at a desk or consult with clients" kind of person?
Even with cleaning or courier franchises, which typically offer low buy-in and allow owners to hire out the labor, you can expect to do some of the physical work yourself when labor shortages arise. It's worth thinking about. While that can happen in any business, it's good to know your own limits.
What Franchises Deserve a Second Look?
Here are a few low-cost franchise options to consider:
Commercial cleaning services, with all the caveats in mind, are doing great business these days. There's more demand than ever for extra cleaning and sanitation, and many people prefer to hire the professionals.
Home health care or home companion agencies that offer in-home or mobile services, particularly to those trying to age in place, are in high demand. Although there's more risk involved due to the pandemic, and occasional spikes in coronavirus make for a much tougher labor market, it's a field with a lot of untapped market potential.
Moving and organization services are also potential low-cost investments, and as more people seek to downsize these services are becoming increasingly popular. These franchises tend to fall into the home improvement category, which is booming, and many opportunities by strong, stable companies are less expensive to invest in than traditional franchises.
Pest control isn't everyone's cup of tea, but for those who aren't bothered there are lots of opportunities. From mosquito spraying to termite treatments to wildlife control and removal, pest control franchises provide a valuable service to communities. Franchise investors can often buy a franchise for startup costs around $100,000.
Ongoing Costs
While you're examining the field that speaks to you and the initial investment and franchise fees you can afford, take a look at some other variables in your prospective franchise. The biggest cost-saving feature for most low-cost franchises is that no physical plant is required. In other words, you'll be able to manage your business from home.
"The franchise fee, initial investment, and personal finance requirements are typically the biggest barriers to entry for most potential franchisees," writes NerdWallet. "When added up, large franchises like McDonald's come with initial buy-in fees that are more than $1 million. But don't lose heart—affordable franchises do exist that span a wide range of industries—fitness, cleaning, travel, and more. Some low-cost franchise opportunities can even be operated as home-based businesses with no physical location."
Why Choose Budget Blinds
Our franchise startup costs are very accessible, and we happen to occupy a strong position in an in-demand industry segment. Check out some of our numbers:
Total investment range: $125,580 - $192,900
Initial Fees: $89,950
Net worth requirement: $150,000
Liquidity requirement: $69,580
Budget Blinds is a member of the Home Franchise Concepts (HFC) family of brands, which also includes home service brands, Tailored Living, Concrete Craft, AdvantaClean, Kitchen Tune-Up, Bath Tune-Up, and most recently, Two Maids & A Mop, and Aussie Pet Mobile. Launched in 1992, Budget Blinds allows customers to shop at home for window coverings and offers customers free in-home consultations, virtual consultations, measurement and installation services. We sell a wide selection of custom blinds, shades, draperies and shutters from major brands and private labels, as well as smart home automation solutions.
Learn More About Franchising with Budget Blinds
In addition to being a low-cost franchise opportunity, Budget Blinds is the No. 1 home-based franchise on Entrepreneur's Franchise 500® list. The home improvement industry is booming, and we've got the proven business model, brand strength and comprehensive support to help make your franchising dreams a reality.
To learn more about franchising opportunities with Budget Blinds, fill out this form and one of our Franchise Development representatives will be in touch.