Can I Open a Hunter Douglas Franchise?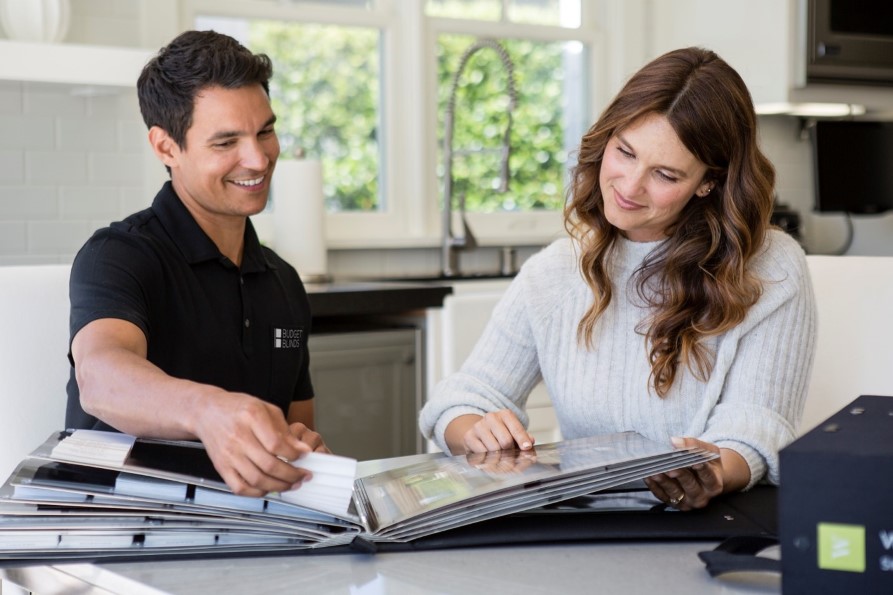 If you want to open a Hunter Douglas franchise, you're out of luck. Here are some alternatives to consider instead.
The Thing About Hunter Douglas
The world of interior design and home decor is constantly evolving, and window coverings play a significant role in enhancing the aesthetics and functionality of any space. Hunter Douglas, a prominent name in the blinds and window coverings industry, has captured the attention of many aspiring entrepreneurs. While owning a Hunter Douglas franchise might seem like an enticing prospect, it's essential to explore all aspects of this opportunity, including the requirements, drawbacks, and alternatives available in the market.
One common misconception is that Hunter Douglas offers franchise opportunities, similar to many other well-known brands. However, Hunter Douglas operates through an authorized dealer model rather than a traditional franchise system. This means that while you can't open a Hunter Douglas franchise per se, you can become an authorized dealer.
So you may be thinking, "Ok, then how do I become a Hunter Douglas dealer, then?" To start, you'll need to meet certain criteria set by the company. These may include having a storefront or showroom, demonstrating a commitment to quality customer service, and showcasing a strong knowledge of their products. Prospective dealers typically need to go through an application and vetting process, where Hunter Douglas evaluates their suitability for the partnership.
While being a Hunter Douglas dealer can come with some benefits, such as access to high-quality products and a recognized brand name, there are also some drawbacks to consider:
Initial investment: Setting up a showroom and maintaining inventory can require significant upfront costs.
Brand restrictions: As an authorized dealer, you'll need to adhere to Hunter Douglas's branding guidelines and product offerings, limiting your ability to showcase other brands.
Market competition: The blinds and window coverings market is competitive, and you'll likely be competing with other Hunter Douglas dealers in your area.
Exploring Alternatives: Budget Blinds and Beyond
If the drawbacks of becoming a Hunter Douglas dealer give you pause, it's worth considering alternative options in the window coverings industry. One notable alternative is Budget Blinds, an industry-leading home services franchise that offers qualified entrepreneurs the opportunity to own and operate their own window coverings business.
The Budget Blinds franchise system provides franchisees with a more structured and comprehensive business model than you are likely to receive as an authorized dealer. Here are some ways in which franchising with Budget Blinds compares to being a Hunter Douglas dealer:
Support and training: Budget Blinds offers extensive training, ongoing support, and a proven business framework to help franchisees succeed.
Product diversity: As a Budget Blinds franchisee, you have access to a wide range of products from various manufacturers, giving you the flexibility to cater to diverse customer preferences.
Brand recognition: Budget Blinds is a prominent window coverings brand that is part of a consortium of home services brands under Home Franchise Concepts. Joining an award-winning brand with a national presence offers you an edge when it comes to marketing and attracting customers.
Finding the Right Fit
While Hunter Douglas is undeniably a prominent player in the blinds and window coverings industry, the path to becoming an authorized dealer comes with its own set of considerations. If you're drawn to the idea of operating within a more structured franchise system, alternatives like Budget Blinds could offer a compelling opportunity.
As the nation's No. 1 window coverings provider, Budget Blinds operates primarily as a mobile franchise that affords franchisees more flexibility, lower overhead costs, and a better work/life balance.
Ultimately, the decision comes down to your business goals, financial capacity, and comfort level with the specific requirements and benefits of each opportunity. Conduct thorough research, weigh the pros and cons, and choose the path that aligns best with your entrepreneurial aspirations.
To learn more about franchising opportunities with Budget Blinds, inquire now.