5 Benefits of Owning a Mobile Franchise: The Intersection of Convenience and Low Overhead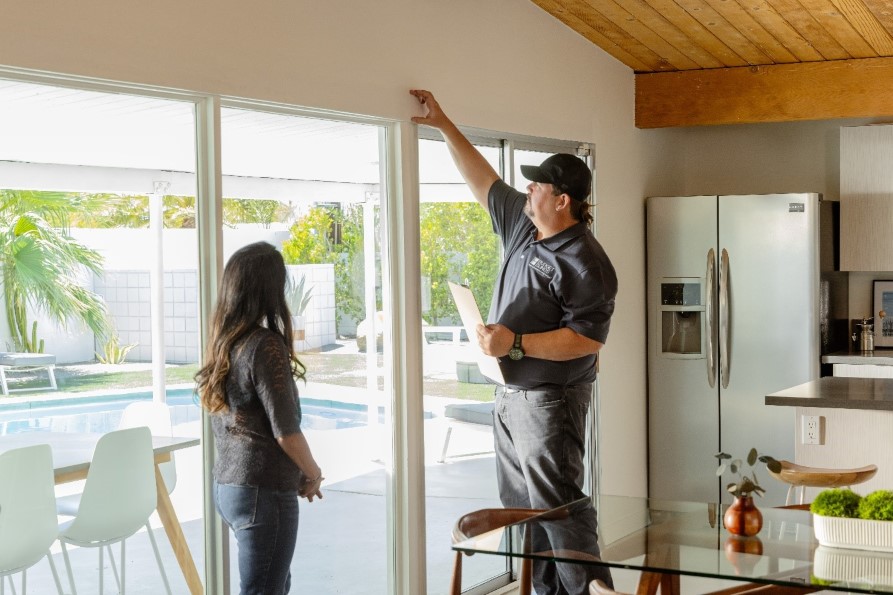 Mobile franchises have low overhead costs, are very convenient because they come to clients, and can be started relatively quickly. Here are some advantages they offer:
1. LOWER ENTRY COSTS
No matter what kind of business you go into, your startup costs are almost certainly going to be your primary concern. Brick-and-mortar franchises carry a large initial investment. McDonald's tops Entrepreneur Magazine's Franchise 500 list but also starts at a minimum investment of $1 million.
With a franchise that's mobile, however, the initial investment is much lower. Franchisees typically need a wrapped vehicle but can otherwise operate out of a home office. Budget Blinds is one such home-based franchise, offering prospective franchisees an initial total investment of $125,580 before in-house financing.
2. OPPORTUNITIES TO EXPAND
Once you've invested in a mobile franchise, the cost of expansion is also less prohibitive than brick-and-mortar business. Another vehicle and a few more key hires, and suddenly you've expanded your business by 100% -- without having to invest the same amount of capital as you did at startup.
A businses that's mobile doesn't have the same overhead that a store-front demands. The economy and rental costs are current concerns, and a mobile-only franchise eliminates having to pay rent. Also, most are owner-operated with few, if any, employees to manage. It is a lower-risk investment because it demands lower ongoing costs. And that can mean quicker profits and stronger growth.
3. FREEDOM & FLEXIBILITY
Some people don't want to be tied to an office all day. The idea of a business on the go that allows for variety and flexibility in one's daily work appeals to a certain kind of entrepreneur. You get to meet new customers on their home turf, and every day is a new adventure.
You choose your own schedule. Any business needs time and attention in the beginning to develop a routine, but a franchise on wheels allows the freedom to prioritize different aspects of your life, including family and leisure time, while still dedicating a meaningful amount of your time and energy to growing your business on your terms.
4. MARKETING ON WHEELS
With a business like this, your vehicle becomes a moving billboard. Often, the best marketing you have is your branded truck or van, parked in front of a customer's house. It's a great way to get the neighbors talking and to attract new business from curious onlookers.
Getting more customers near your existing ones can be hugely beneficial. When you can reduce travel times and group several stops together, costs go down and profits go up. For this reason, a lot of mobile franchises also put out yard signs or hang brochures on the neighbors' doors whenever they make a stop.
5. ADMINISTRATION WITH EASE
Mobile operations benefit from a reduced requirement for office space. Software can make it even more cost-conscious. Tools like online booking, scheduling that syncs to mobile devices, paperless invoicing, and mobile payments make administration a breeze. Oftentimes, the franchisor even handles booking and scheduling. This relieves even more of the burden of administration from the franchisee.
Budget Blinds has been perfecting its home-based, mobile model for over 25 years, providing franchisees with all the support and training necessary for running a successful business without the restrictions of a brick-and-mortar facility. With Budget Blinds, franchise owners learn everything they need to know about the consultative sales process, financial management, comprehensive local area marketing programs, and our customer management relations (CRM) system, all designed to optimize your business.
FRANCHISE WITH BUDGET BLINDS
As the No. 1 provider of customized window coverings in North America, and the #1 home-based franchise on Entrepreneur's Franchise 500® list, the Budget Blinds model is perfect for driven entrepreneurs who want to turn their passion for customer service and quality work into home-based franchise ownership. Perfect for both new and experienced business owners, Budget Blinds provides the tools and support to help you run a thriving business.
To learn more about our franchise opportunities, please fill out this form.