How to Start a Home Renovation Business: Determine Your Niche Strategy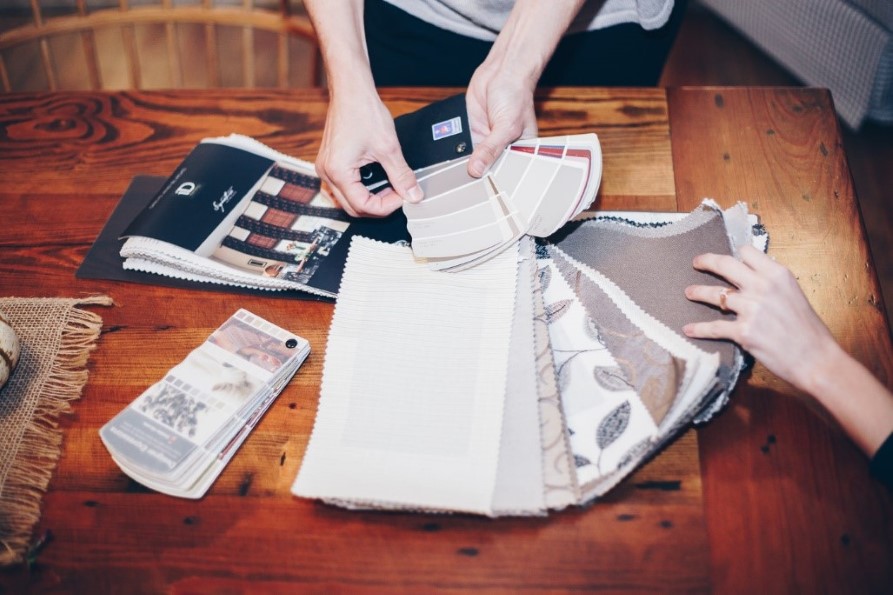 If you're wondering how to start a home renovation business, determining your niche strategy is one of the most important decisions you need to consider. Here's what it takes.
CARVING OUT YOUR PLACE IN THE INDUSTRY
The U.S. home remodeling market size exceeded $340 billion in 2020 and is expected to grow at over 4.1% CAGR by 2027. While this is undoubtedly a lucrative market for ambitious entrepreneurs to pursue and a full range of home improvement franchise opportunities abound at various investment levels, identifying your niche will allow you to play to your strengths and stand apart from the competition.
When starting a home renovation business, determining your niche means determining and pursuing a specific type of product or service. The goal is to start out with a competitive advantage and either one-upping the competition or focusing on a corner of the market where competition doesn't yet exist. In the home renovation industry, niche markets can range from highly specialized projects such as wine cellars and state-of-the-art media rooms to jobs that focus on specific whole-home solutions such as custom window treatments.
HOW TO PURSUE A NICHE MARKET STRATEGY
Businesses that utilize niche strategies succeed in part because they focus almost exclusively on one type of work and become a trusted authority for customers to turn to. A few simple steps you can take to find your niche include:
Identifying your own passions, interests, and skills to see how they can align with and address prospective customers' problems and needs. Identify and estimate the size of your target market to ensure there will be enough demand to sustain your company's sales, profitability, and spending as you grow your brand.
Evaluating potential competitors. Even if your focus is on something as specific as building custom wine cellars, what differentiates your business from others that offer the same service? This will also help you determine your potential profitability. Take a look at your competitors' price points so you can set your own accordingly.
Considering what level of investment you'll need in materials, personnel, systems, training, marketing services, and business headquarters in order to launch your company and keep it up and running during the often-unpredictable first year.
BENEFITS OF HOME SERVICES NICHE STRATEGY
Small businesses in particular benefit from focusing their products and services on a niche audience, especially in an industry replete with big-box brands that tend to overwhelm customers who would benefit from a more personalized approach.
Niche marketing is often easier and more effective than promoting your business to a wider audience. If you narrow your focus to appeal to customers who need a specific product or service, you'll find a more exclusive audience. Even better, they're more likely to find YOU, because you're offering exactly what they're looking for.
The more specialized your business, the fewer competitors you will face. A niche strategy is part of your unique selling proposition, both for customers and prospective investors. And if you stay focused on a particular niche, staying up on industry trends and spending less money on more focused marketing, becoming an expert in your field will prove much easier. Fewer people in a niche audience also means you have a better chance of developing valuable, ongoing relationships with clients that can translate to repeat business and referrals.
FIND YOUR NICHE WITH BUDGET BLINDS
One of the many benefits of partnering with a franchise instead of pursuing a new independent business is that so much of the legwork has already been done for you. Backed by a team of experts, we've been able to hone our business model and approach to the market. They have established their position, and you will launch your business with a tried-and-tested blueprint to help you succeed.
Budget Blinds is North America's No. 1 custom provider in the window coverings industry, having established our leading position through providing personalized, top quality solutions to fit a range of needs and price points. Dominating a niche market within the recession-resistant home improvement industry means that both customers and prospective franchisees know exactly who to turn to when they're looking for the best. So when wondering how to start a home renovation business, just know that Budget Blinds is the expert.
To learn more about franchising opportunities with Budget Blinds, inquire today.