How the Window Coverings Industry is Booming in 2023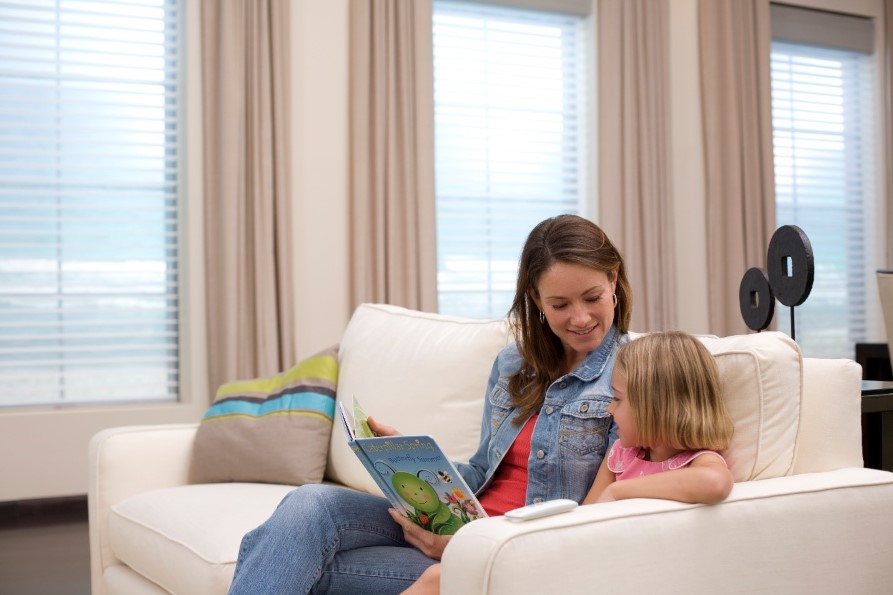 The window coverings market is expected to reach $36.8 billion and register a CAGR of 4.2% by 2025. With rapid urbanization across the world, the interior application of window coverings is evolving from previously serving mainly as privacy to now addressing enhanced functionality, energy efficiency, and aesthetic appeal.
The window coverings industry is booming thanks to new home sales, additional spend on home improvement, and the demand of more people working from home. Learn more about how to capitalize on this upward momentum with a window coverings franchise business.
2023 TRENDS
For both established and new business owners, it's essential to stay on top of the trends that keep the window coverings industry sustainable and lucrative.
ENERGY EFFICIENCY
There are several options in window coverings that optimize energy efficiency including blackout curtains, honeycomb shades, and roller shades—anything that equates to optimal shading and insulation. These types of window coverings appeal to customers because they cut down on heating and cooling needs by controlling the amount of light and heat transfer.
According to the Attachments Energy Rating Council (AERC), outdated window systems in homes can be responsible for up to 40% of annual heating and cooling costs, which means that many homeowners are spending far more than they would if they applied the right window coverings, which are less expensive and more interchangeable than full window remodels
SMART WINDOW SOLUTIONS
"Smart" window coverings apply a technologically advanced touch to traditional blinds, shutters, and curtains by improving comfort and convenience. As our homes and workspaces become increasingly digitized, window coverings that we can access and control through our phones and apps allow us to optimize our spaces.
NEWER AND IMPROVING
Before and during the COVID-19 pandemic, many homeowners have taken to improving upon their spaces in smart, manageable ways. Instead of busting down walls and overhauling kitchens, consumers are seeing the benefit in making small yet substantial tweaks to their living and workspaces through new and improved window coverings. Quality design and upgrade projects that enhance a home's aesthetic value are appealing to homeowners across a range of styles, needs, and budgets.
THE INDUSTRY'S BEST
The fact that 75% of Budget Blinds customers choose window coverings for more than one room speaks to the appeal of the brand for both homeowners and franchisees. When Budget Blinds customers purchase window coverings for more than one room, they give franchisees the opportunity to work with a range of different styles and functions to suit each individual home.
The benefits of entering the window coverings industry are undeniable, but where you choose to invest depends on your own expectations and strengths. Budget Blinds is designed to work for both emerging and established business owners. We offer extensive and ongoing training and business support, so no previous experience is required—just your interest in design, commitment to world-class service, and desire to build your business within a recession-resistant industry.
Unlike other home improvement franchises that require a storefront, warehouse, and massive amounts of inventory on hand, Budget Blinds has been perfecting its home-based, mobile model for over 25 years, giving franchisees the freedom (and lower overhead) to run their business without unnecessary constraints. With Budget Blinds, franchise owners learn everything they need to know about the consultative sales process, financial management, comprehensive local area marketing programs, and our customer management relations (CRM) system, all designed to optimize your business.
Budget Blinds operates in consortium with several other sister brands through Home Franchise Concepts, each focused on various aspects of home improvement, providing you with a vast network of connections to support you as you build your business.
SUCCEED IN 2023 WITH BUDGET BLINDS
Budget Blinds is proud to be North America's No. 1 provider of custom window coverings and the No. 1 home improvement franchise on Entrepreneur's 2023 Franchise 500® list. For entrepreneurs interested in diving into the home improvement industry, we provide the proven business model, brand strength, and comprehensive support to help make your franchising dreams a reality.
To learn more about franchising opportunities with Budget Blinds, fill out this form and one of our franchise development representatives will be in touch as soon as possible.