How to Start a Home Improvement Business That Succeeds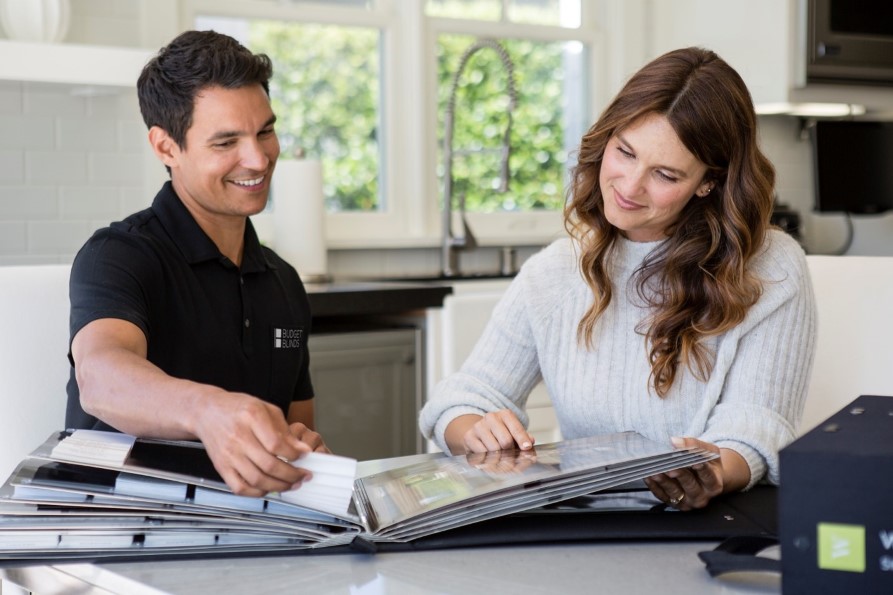 The home improvement industry is booming, and there has never been a better time to start a home improvement business. Here's how to get started.

FOCUS YOUR BUSINESS
While many industries suffered in 2020, the home improvement market surpassed $762.9 billion and is estimated to exhibit a CAGR of over 4.3% over the next six years. This proves that, even in times of uncertainty, homeowners are always looking for new and exciting ways to update their spaces, so it's up to you to decide where to focus your efforts to maximize profits. Because the industry is thriving, starting a home improvement business that specializes in customizable services will help set you apart.
What is your company going to offer to the market? Choose a specialty or a customer base that will help you stand out from the competitors. If you're located near the beach, perhaps your business specializes in weather-proof decking. If you're in an area with rising property values, consider offering high-end aesthetic upgrades.
The next question to consider is whether to start a home improvement business on your own or buy a franchise. A study conducted by Franchise Business Review found that 92% of franchises were still in business after two years, and 85% after five years. Alternately, Investopedia reports, 25% of independent businesses fail within their first years, and 50% within five years. From those numbers, we can surmise that franchises have a higher overall success rate than independent startups.
Franchises operate under a predetermined business model, backed by a brand name with a proven track record. Independent businesses must adjust and weather growing pains along the way. And because franchisees are able to hit the ground running, once they start their home improvement business, they typically enjoy a faster return on investment.
CONSIDER YOUR COSTS
The specificities of your business model will determine what's required for daily operations, including whether you'll need office or warehouse space, employees, materials and transportation, type of insurance and certifications, marketing budget, and more. The costs of running a home improvement business can add up fast, particularly for independent owners.
Advertising might cost more for independent businesses because you alone would be responsible for creating your brand's identity. Franchisees pay ongoing fees earmarked for marketing programs designed to optimize the business' potential, established and maintained by dedicated experts in the field.
In order to keep costs down and offer fair pricing to customers, maintaining solid relationships with vendors is of the utmost importance to independent business owners. For franchisees, costs for materials and supplies will be consistent given that franchisors will have established deep-rooted relationships with their suppliers. High-quality materials will be less expensive because of the franchise's collective buying power.
Independent business owners must stay on top of all operating expenses, including rent, utility, vehicle leases, office machine and equipment leases, while also considering costs for upkeep, maintenance, and repairs. Owners who invest in a franchise system benefit from a structured business plan, which serves as a finely tuned road map for which all funds are appropriately allocated, allowing more freedom and support as they watch their business grow.
FRANCHISE WITH THE BEST
When you invest in a home services franchise like Budget Blinds, you are buying into an award-winning brand and your business will benefit from the glowing reputation and proven systems that have been over 25 years in the making. Budget Blinds is proud to rank No. 12 on Entrepreneur's Franchise 500 list for our sustainability and growth potential, even in the midst of uncertain times. And this year, Budget Blinds ranked as the No. 1 Home Improvement Franchise.
Budget Blinds is proud to be the foremost window covering franchise in North America, a major player in the overall home improvement industry. While keeping pace with consumer needs and industry trends, Budget Blinds provides the best products, pricing, and support for franchisees to run their own home improvement business with a leading brand. Budget Blinds offers custom solutions unlike any other competitor in the market, including blinds, shades, shutters, draperies, and other custom home solutions.
LEARN MORE ABOUT BUDGET BLINDS
You can start a home improvement business with low overhead, high margins, and a large territory when you invest in a franchise with Budget Blinds. Our franchise is perfect for motivated entrepreneurs who are ready to join this booming industry.
If you would like to learn more about franchising opportunities in your area, please contact us.