How To Start A Blinds & Window Covering Business
A blinds and window covering business can be a lucrative investment but getting started requires a few essential steps.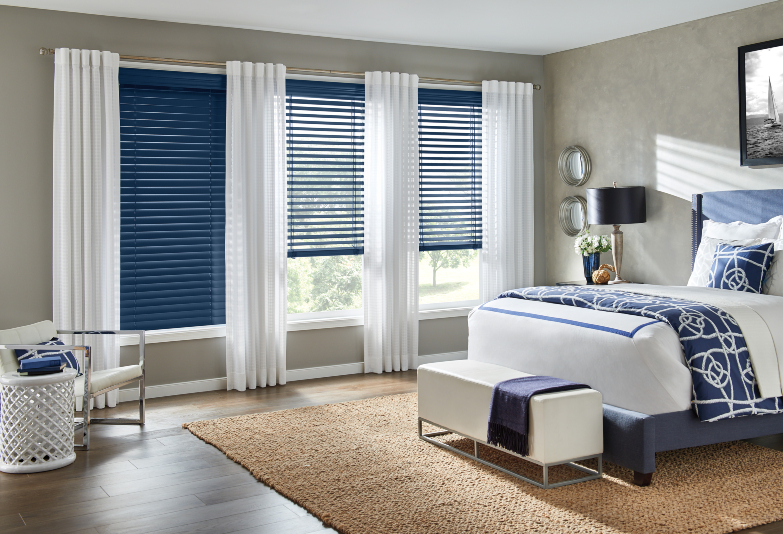 1. KNOW YOUR MARKET
If you have chosen to get into the blinds and window covering business, it is likely you already have a passion for the product or know something about the level of interest in your area. Before you start your business, take the opportunity to stake out the competition. Local competitors are unlikely to share their secrets of success willingly, so you should do your own research. This can be done by seeking the insights and opinions of your neighbors and prospective customers. This will provide you with awareness on things such as extra services that may attract interest, which types of blinds to offer, pricing, how to market your business and more.
2. CONSIDER YOUR INVESTMENT
The global blinds and window coverings market was valued at $20.8 billion in 2020 and is expected to grow at a compound annual growth rate (CAGR) of 3.9 percent in the next six years. It's important to consider the potential of this growing and recession-resistant industry when calculating your initial investment.
Franchising with a brand backed by experience and a proven business model provides a strong return on investment for both new entrepreneurs and seasoned business owners, alike.
Establishing a new business takes time, resources, and a lot of hard work. Given the choice, many new blinds business owners would prefer to buy an existing brand rather than invest the time and energy it takes to grow a new company from the ground up.
3. CREATE A BUSINESS PLAN
Writing a blinds business plan doesn't have to be an overwhelming process. Once you have identified a few key factors and goals, with a little creativity and dedication, it basically writes itself.
While there is no set length for a business plan, keep in mind that it is best to keep it concise and engaging while relaying as much information as possible to give potential lenders or investors confidence in your vision.
Some essential points to include are:
COMPANY DESCRIPTION. Here is where you provide a general overview of your proposed business' back story and outlook, including the products or services you intend to offer. If you are working with a franchise, a lot of helpful information for this portion can be found in Item 1 of the company's Financial Disclosure Document (FDD).


MARKET ANALYSIS. Here is where you can assure your investors or lenders that you have done your homework and have chosen a model that will be a smashing success. Describe your local area and targeted market with supporting research or refer to Item 12 in the franchisor's FDD to support your analysis. Address the size and potential of your market to forecast how your business will fit into the mix. Make sure to include information like experts' forecasts, demographic factors, and statistics on the prospective competition.


FUNDING & FUTURE FINANCIALS. It's now time to talk money and get honest about what you need, provide a larger picture about your financial situation, and provide realistic projections about returns on investments and loan repayments. Again, if franchising, your franchisor can provide a great deal of help here, through Items 5 and 19 of the FDD, as well as general counsel through the startup process. While many franchisors can't provide you with precise projections of future earnings, you can get a strong sense of what to expect for your business.
4. CONSIDER FRANCHISING WITH BUDGET BLINDS
If you are committed to starting a window coverings franchise, Budget Blinds may be the perfect fit. Along with a proven business model, you will have the support of a strong franchise network dedicated to your success. The franchise infrastructure will support you in all areas of business, including training, vendor relationships and marketing support and you won't have to start from scratch or carve out a niche for yourself in a highly competitive marketplace.
Budget Blinds is an award-winning leader in the window covering industry. The home-based franchise saw over $675 million in sales in 2020, a challenging year for many industries. With a competitively low investment and limitless potential, franchisees from all backgrounds are given the tools to grow their business in a recession-resistant industry. Visit us or call 800-420-5374 to learn more about franchising with Budget Blinds today.