How Big is the Home Remodeling Industry? 2025 Outlook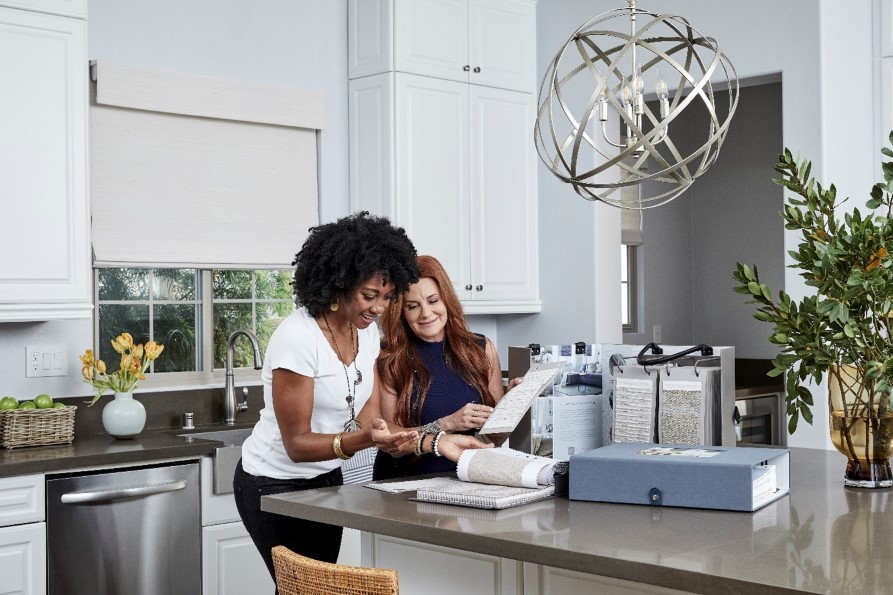 COVID-19 has greatly impacted many aspects of our lives, especially in regard to how we view our homes. Forced to quarantine for months at the start of the pandemic, our homes became our offices and our entertainment centers. With many restaurants closed, we began spending more time in our kitchens.
Very quickly, people realized that if they were going to be spending so much time at home, they wanted those homes to be as comfortable and as functional as possible. They began remodeling and redecorating their homes to upgrade their spaces — adding outdoor living spaces and home offices, as well as upgrading their kitchens and bathrooms. According to Porch.com, in the first six months of the pandemic alone, 76% of U.S. homeowners took on some type of home improvement project.
While the high demand and supply-chain issues meant long delays and high price tags for a while, the home improvement industry is continuing to boom and shows no signs of slowing down. The high prices for new homes and limited numbers of existing homes for sale are also fueling this trend.
Home Remodeling Industry Forecast
According to Global Market Insights (GMI), The U.S. home remodeling industry was worth more than $340 billion in 2020 and is predicted to continue to increase at a 4.1% Compound Annual Growth Rate (CAGR) through 2027. A report by Allied Market Research echoes this promising trend. According to their calculations, the home improvement services market size was valued at $316.8 billion in 2020 and is expected to reach $585.3 billion by 2030. That's a CAGR of 6.2% from 2021 to 2030.
The home improvement industry is comprised of many different businesses including general contractors, design-build firms, electrical and HVAC companies, landscaping companies, kitchen and bath renovation companies, and interior designers — really any business that has to do with improving or maintaining a home.
This means there is a plethora of opportunities for investors looking to take advantage of this rosy growth forecast.
Growth Across the Board
All segments of the home improvement industry are experiencing significant growth. For example, the National Kitchen and Bath Association forecasts 19% growth in the next year.
And, according to Fortune Business Insights, the global window covering market size is projected to grow from $12.42 billion in 2021 to $17.43 billion in 2028 at a CAGR of 4.96%.
Window Covering Market Trends
The forecasted trends for the home improvement industry include a push for environmentally-conscious designs and energy-saving measures. In the window coverings market, this means organic eco-friendly materials like bamboo. Also, many of the newer insulated window treatments help keep homes cooler in summer and warmer in winter, resulting in lower utility bills.
There's also an increased demand for smart home technology, including smart window treatments. More and more consumers want shades and blinds they can operate with the push of a button, or a smart phone app. Having the ability to pre-set opening and closing times also provides energy savings as well as piece of mind.
The Benefits of Owning a Budget Blinds Franchise
Of all the design franchise opportunities available right now, it is clear that a window covering franchise will continue to be a strong investment in the foreseeable future. But, as they are not all the same, you need to do some research before you decide to buy. And you'll want to consider Budget Blinds first.
In business for 30 years, Budget Blinds ranks 15th on Entrepreneur's Franchise 500. Our trusted brand name and strong marketing presence throughout North America helps our franchises attract customers.
The majority of our franchisees come into this industry knowing nothing about window coverings. Some have never even run a business before. But by the time their franchises open, they are on their way to being experts in both. Our comprehensive two-week intensive classroom and hands-on training teaches new franchisees everything they need to know about the different types of window treatments available, how to help the homeowner choose the ones most suitable for their space, and how to install them. On the business side of things, they learn, among other things, our consultative sales process and how to use our proprietary Customer Relationship Management (CRM) software.
Get Started with Budget Blinds Today
If you are considering opening a Budget Blinds franchise, request more info today. One of our representatives will be in touch to answer your questions so you can see how owning a Budget Blinds franchise is the smart choice.