Franchise Business Review Ranks Budget Blinds In The Top Multi-Unit Franchises for 2019
Franchise Business Review® (FBR) has released a new list for the year, the Top Multi-Unit Franchises for 2019, and Budget Blinds® is one of the 50 franchises earning the honor "Best of the Best."
FBR is dedicated to helping potential franchise owners find the franchise opportunity that is best for them. Going deeper than just comparing apples to apples in franchise documents, FBR surveys thousands of actual franchise owners who are working their businesses every day with questions that get to the nitty-gritty of being a franchise owner in a particular franchise system. This gives a real inside look and adds great value to FBR's annual survey lists and empowers their mission:
"Our mission at FBR is to give you reviews and ratings of franchise opportunities based on the actual performance and satisfaction of real franchise owners—so that you can make a confident buying decision."
Wonderfully scalable Budget Blinds
As one of the 50 Top Multi-Unit Franchises, Budget Blinds is ideal for a franchise owner with growth ambitions. There is the option to start with one territory and add additional territories as your business grows or to open for business with multiple territories. A franchise owner can add new territories until they grow to the size they ultimately want to be. Multi-unit franchises often involve family members who manage individual territories, yet they work together as one business.
You'll not find a more forward-thinking franchise that will help your business to grow by keeping you on the cutting-edge of design, trends, and technology with products and services that will never go out of style. 25 years in business has perfected the business model as well as placing Budget Blinds at the forefront of window treatment innovations, making Budget Blinds the #1 provider of custom window coverings in North America with over 1,400 franchises in the U.S. and Canada.
Private label brands let you offer products not available anywhere else with our exclusive lines for blinds, window shades, drapery, and more: Signature Series®, Inspired Collection®, Enlightened Style®, and DesignINK.
Our Smart Home Collection brings the latest in smart home technology to motorized window coverings.
Go beyond window coverings to luxury bedding, custom rugs, and decorative pillows.
Child safety is built into our products, with cordless options for blinds, shutters, and shades.
Residential and commercial revenue streams create endless opportunities for growing your business.
One of the Home Franchise Concepts family of brands
Home Franchise Concepts (HFC) is one of the world's largest franchise businesses and the top-selling family of direct-to-consumer brands in the home-related goods and services space. The flagship brand of HFC, Budget Blinds, is one of the family of brands that includes Tailored Living®, Concrete Craft®, and AdvantaClean®. The synergy of multiple brands strengthens and energizes the entire system, with HFC the strength behind each brand, providing structure to ensure that their independent franchise business owners have exactly what they need to be as successful as they want to be.
Budget Blinds also ranked in FBR's Top 200 Franchises list for 2019, and as a Hall of Fame member (consistent placement for 10 years) since 2016—an impressive track record!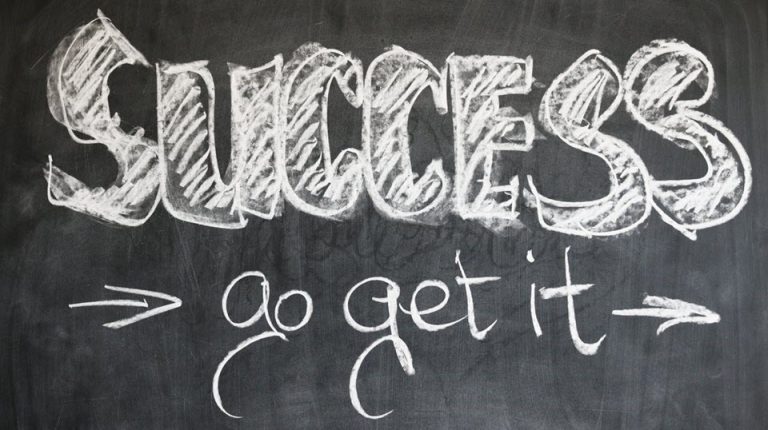 If you've ever wanted to own your own business, franchising is the way to venture out, but not on your own and not starting from scratch. As a Budget Blinds franchise owner, everything you need to grow a successful franchise business is already in place, you just follow the proven business model to build a business that meets your personal and financial goals.
Target markets are clearly defined, both residential and commercial.
In-demand and on-trend window covering products and services are identified and promoted nationally.
A Vendor Alliance with top manufacturers ensures high-quality products at the best prices.
Run your business from home or set up a showroom and offices.
Work the days and hours you choose.
Build a team of like-minded employees, work with your spouse or other family members.
Grow your business as big as you want with multiple salespeople, designers, and installation crews, including owning multiple territories.
Do the part you love, like design and selling, and hire installers and office admin, or run the business end and oversee sales and installation teams.
Flat marketing and royalty fees let you keep more of what you make, with no limitations.
Check out the Budget Blinds

discount for qualified Veterans

who want to become franchise owners.
Since FBR has already done a lot of research and due diligence for you, look deeper into the Budget Blinds franchise opportunity by requesting an e-brochure for more information about building a business the way you want. Go online to Home Franchise Concepts or call 1-800-420-5374 today to learn more about franchising with HFC and all of our brands: Budget Blinds, Tailored Living, Concrete Craft, and AdvantaClean.
Access Franchise Business Review Top Multi-Unit Franchises for 2019 here.