Budget Blinds Influencers Take The Brand To Amazing Places
People talk. And talk. When this talk is about the products and services that you, as a Budget Blinds® franchise business owner has to offer, it's amazing! Especially when the talkers are social media influencers who are fans of our products and become spokespersons by placing the Budget Blinds brand in front of millions of people via blogs, Instagram, Twitter, Facebook, and YouTube.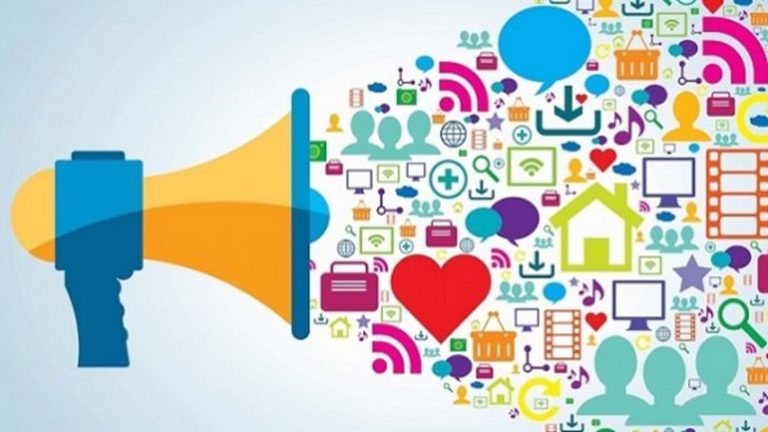 Social Media influencers get the word out to their online communities who trust what they say
Budget Blinds has identified multiple influential bloggers, designers, and YouTubers who love the products and have shared their personal Budget Blinds experience of getting custom window coverings in their own homes with their many followers. Each with a unique style, they reach prospective customers that may not be on the Budget Blinds' mainstream marketing radar, but they're prospects who fit nicely into the target markets for our products and services.
Influencers share the Budget Blinds story for you
Influencers are individuals who have become their own brand to a unique audience of faithful followers who engage with them online. In a niche they've carved out by sharing relevant information, they make life interesting and exciting for their followers around lifestyles, fashion, home and family, DIY, and hobbies. By virtue of their authenticity, transparency, and connection, they establish relationships with their audiences, becoming powerful influencers. When they promote ideas, recipes, solutions, or window coverings, their online communities take notice and, of great value to Budget Blinds is that these influencers drive leads for our franchisees just by doing what comes naturally!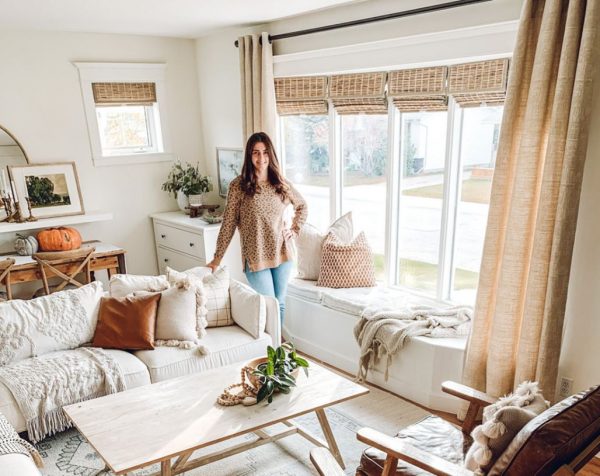 Here are three Budget Blinds influencers and how they share their experience, our products, and the Budget Blinds story of style and service for every budget.
The Beauty Revival
Influencers invite their followers into their beautiful homes to inspire them to live their best life too
Cordless woven wood Roman shades and coordinating drapery panels take center stage with Canadian lifestyle and fashion blogger, Brittany at The Beauty Revival. She shares: "We moved into our home three years ago and have been slowly working on renovating and making it our own. The last finishing touch on our living room was adding updated window coverings. We love how our woven shades and curtains really complete our living room, and enjoyed our experience working with Budget Blinds."
HeyKayli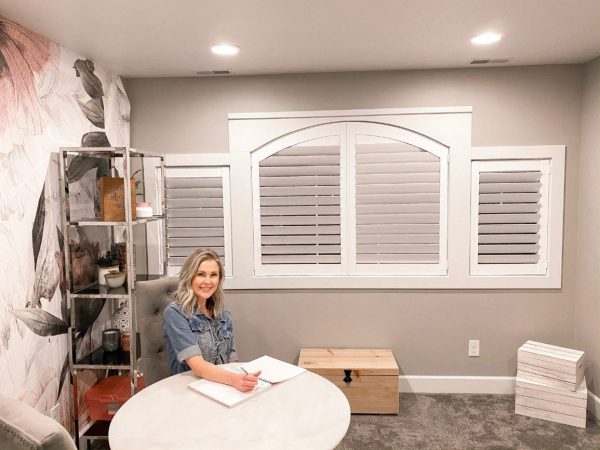 In-process home renovations are follower favorites, like new shutters to kick-start Kayli's office makeover
For lifestyle and fashion YouTuber, HeyKayli in Idaho Falls, classic white shutters transformed her living room, kitchen, and home office. Her Budget Blinds experience gets five stars! She says, "Budget Blinds was so incredible to work with and that makes such a difference. They were kind, super quick and pleasant to talk to and I couldn't be happier with my experience. The whole process was so easy and convenient. The Budget Blinds design consultants come right to your house and help you figure out your home decor needs and guide you through the whole process. They really did help me find exactly what I was looking for." Watch her video here.
Vassuer Beauty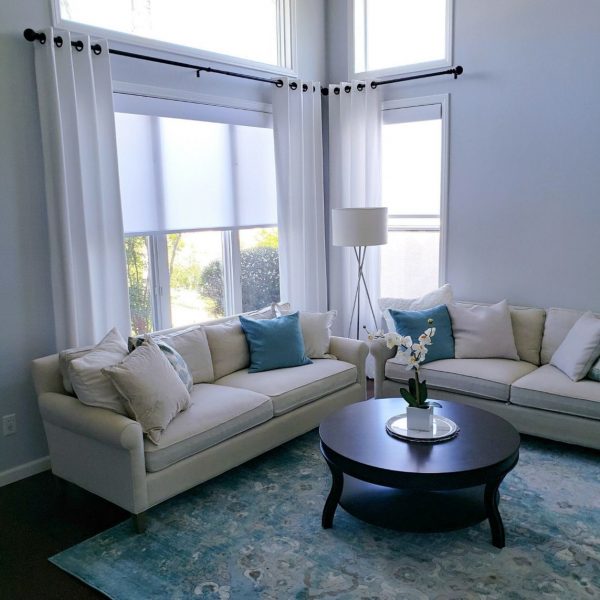 By sharing their love of Budget Blinds products and services, influencers drive organic leads to franchisees everywhere
Skincare, beauty, and healthy lifestyle blogger, Brittany at Vasseur Beauty in San Diego, opted for the ultimate convenience of motorized window treatments. Custom drapery and Lutron® automated shades were installed in Brittany's living room and dining room, creating a more expensive and luxurious setting. She singled Budget Blinds out as the best: "I can say hands down Budget Blinds has been the most outstanding, professional company I have ever worked with in my home." Watch her video here.
World-class marketing helps to build a strong franchise business
Budget Blinds is one of the Home Franchise Concepts (HFC) family of brands, including Tailored Living®, Concrete Craft®, and AdvantaClean®. Coordinated national and local marketing initiatives ensure a consistent voice to a consumer wherever they connect with any of the HFC brands: online, TV, radio, magazine ads, leave-behind printed pieces, mailers, and local promotions. Supported by a professional Home Office marketing team dedicated to keeping you on the cutting edge, our 25-plus years of experience means we get it right! You'll have everything you need to build a thriving Budget Blinds franchise business with world-class marketing support, including:
Fully integrated digital marketing plans to reach targeted consumers online and generate engagement and leads.
Local marketing tools, digital assets, and advertising templates that can be customized to your localized markets.
Corporate websites maintained with SEO-optimized content to promote products and services and drive leads to individual franchise locations.
Local website pages created for each new franchise location and Yelp accounts help with reviews and localized lead generation.
Online product brochures and design guides that are kept current with new products and offerings to provide an interactive experience for consumers.
Automated email marketing with corporate-generated emails keeps your brand top of mind with interested prospects and customers.
Add in social media influencers who create a buzz with organic "tell a friend who tells a friend" marketing and there's no telling how far your brand can go! You can join the conversation by following the Budget Blinds influencers and become part of their social worlds which reach over 6.5 million consumers.
If you're interested in being your own boss by becoming an independent franchise business owner with Budget Blinds, call (800) 420-5374 or go to Why Become A Budget Blinds Franchisee to learn more and start the conversation. Go online to Home Franchise Concepts to check out other franchise opportunities within the franchise family for Tailored Living, Concrete Craft, or AdvantaClean.