Fast Food Franchise Alternatives: Six Franchise Industries to Consider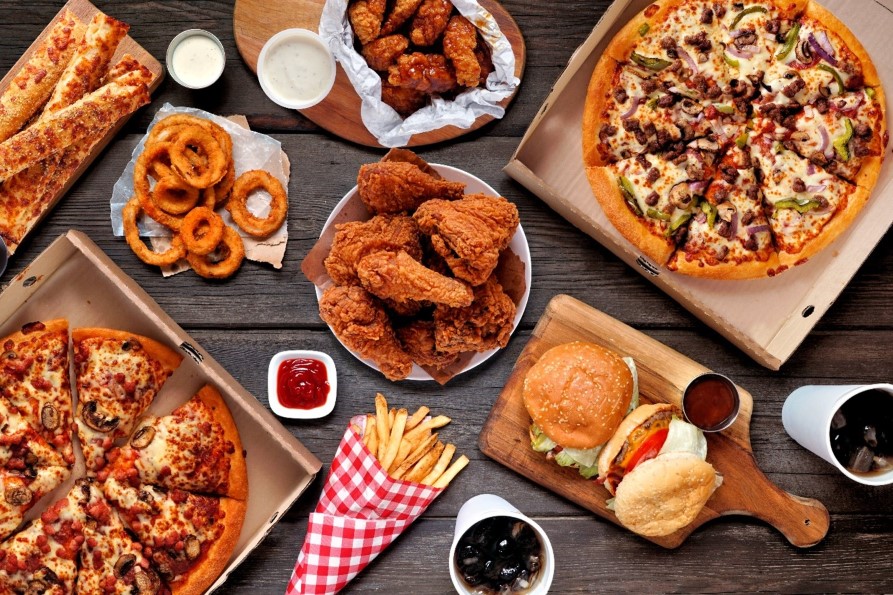 Interested in owning a franchise but not a fast food franchise? Here are 6 booming franchise industries that are thriving right now.
Fast Food Franchises: Not the Only Game in Town
When you think about owning a franchise, fast food may spring to mind as the dominant choice. Fast food tends to outpace other types of franchises. According to IBISWorld, in 2022 the U.S. market size for the fast-food industry was $331.4 billion, growing 2.8% per year on average between 2017 and 2022.
While fast food franchises are the largest segment of the franchising industry, they aren't your only option -- and may not be your best choice. The competition for customers is stiff. Fast food restaurants primarily serve a population that's busy and looking for quick and convenient food. The high cost of ownership can be inaccessible to many aspiring entrepreneurs.
If serving hamburgers, pizza, and sandwiches isn't your passion, there are other franchise types that may interest you more and bring you closer to your goal of business ownership and financial independence.
Best Non-Food Franchises: Six Enticing Options
While fast food franchises overshadow the franchise space, there are many other directions entrepreneurs can go in when it comes to making franchise ownership a reality. Let's look at some other franchise industries and what you should consider:
Car dealership franchise: The majority of the big car manufacturers also have car dealership franchises. Many of the leading brands are well known to consumers, and the buy-in to own can be substantial. Car sales are also subject to the ups and downs of the economy.
Automotive shop franchise: These franchises focus on caring for cars with services like oil changes, lubrication, tires, brakes, and detailing. The initial investment can be less costly than for a car dealership with many well-known brands available.
Tutoring and exam prep franchise: These are great franchise options for people with a background in education or simply those with a passion for teaching. With this franchise type, services can be offered in person or online. Math, English, foreign languages, science, and exam prep are some of the tutoring services available, and the startup costs can be accessible to newer business owners.
Real estate franchise: This type of franchise includes businesses that help people buy and sell properties, service loans, fix and flip properties, and stage homes for sale. No experience in the real estate industry is necessary although certain areas of the business require licensing. The real estate market can be volatile, making income less predictable.
Gyms and fitness studio franchises: Getting in shape is more top of mind than ever for many Americans, and the fitness industry has room to grow. Whether you invest in a big-box gym chain or in a boutique fitness studio that focuses on a specific area of fitness, there are options that run the financial gamut.
Home improvement franchises: This type of franchise encompasses several kinds of home improvement businesses like floor coverings, hardscape, kitchen and bath renovations, house painting, gardening, pool services, and window coverings. The home improvement franchise segment is booming as people are spending more time at home adapting their living space to include relaxation, entertainment, home schooling, work, and multi-generational occupancy. Many franchises in this segment, like Budget Blinds, can be operated as a mobile business and can be an excellent option for a blooming business owner.
Budget Blinds: Your Bright Future Needs Shades
Budget Blinds is part of the Home Franchise Concepts family of brands and the No. 1 custom window coverings franchise in North America. With 30 years in business, we're ranked No. 19 on Entrepreneur's 2023 Franchise 500 list. We've helped aspiring entrepreneurs become business owners with our low-cost approach to franchise ownership.
Our simple business model with no inventory and low overhead makes for a scalable home-based business perfect for creating quality work/life balance. We offer industry-leading training and support. Plus, we offer the power of Home Franchise Concepts, the parent company of several leading home services franchises. If you're interested in learning more about a home improvement business with Budget Blinds, fill out this form. We'll be in touch to help you explore the next steps to owning your own Budget Blinds franchise.