Business Ideas for Couples: Starting a Business with Your Partner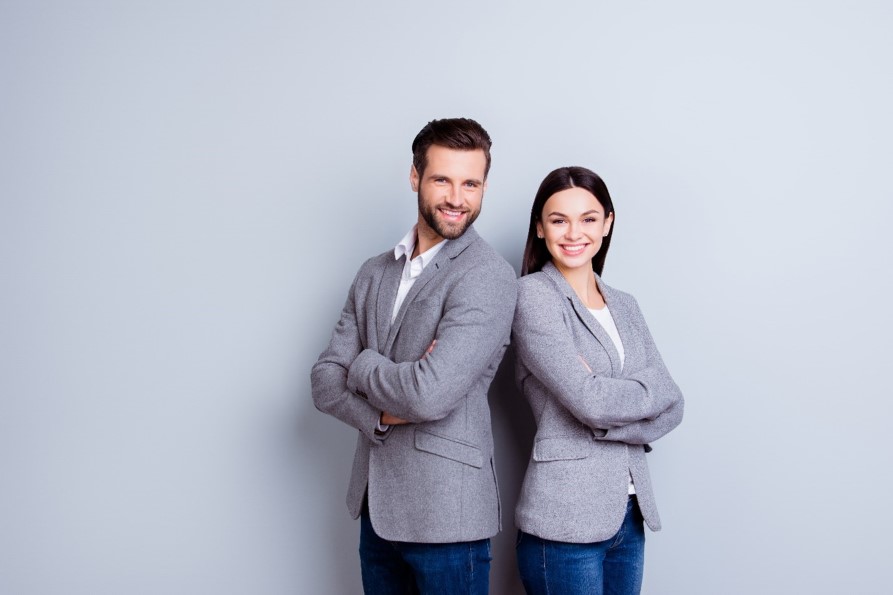 Are you and your partner tired of working for other people? Do you yearn for the freedom and flexibility that comes with owning your own business? If so, starting a business with your partner might be the perfect solution for you. Not only does it offer the opportunity to be your own boss, but it also allows you to strengthen your relationship by working towards a shared goal. Here we will explore some business ideas for couples and provide tips for starting and running a business with your partner successfully. Additionally, we will explain why a franchise, especially a home services franchise like Budget Blinds, can be a great option for couples looking to embark on this entrepreneurial journey.
It Takes Two: Solid Business Ideas for Couples
Some concepts make perfect business ideas for couples.
Home services franchise: If you and your partner have a knack for home improvement and enjoy working with your hands, a home services franchise can be an excellent choice. From landscaping and pest control to house cleaning and window treatments, there are various options to consider. Home services franchises provide essential amenities that homeowners consistently require, ensuring a stable customer base.
Fitness studio: If you and your partner are passionate about health and wellness, opening a fitness studio could be a rewarding venture. You can specialize in a specific type of exercise, such as yoga, Pilates, or high-intensity interval training (HIIT). This business idea not only allows you to promote a healthy lifestyle but also creates a community of like-minded individuals.
Café or restaurant: If you both have a passion for food and hospitality, opening a café or restaurant can be an exciting endeavor. Determine your unique selling point, whether it's a particular cuisine, a cozy atmosphere, or innovative menu items. Remember, the restaurant industry may require long or late hours in addition to dedication and hard work, so be prepared for the challenges that come with it.
Online store: With the rise of e-commerce, starting an online store has become an increasingly popular business idea. Identify a niche market or a specific product category that interests both you and your partner. This allows you to tap into your entrepreneurial spirit while taking advantage of the flexibility that comes with running an online business.
Tips for Running a Business with Your Partner
Adding a business partnership to your personal relationship does not come without its challenges. There are some things to keep in mind to help you stay on track:
Define roles and responsibilities: Clearly outline each person's roles and responsibilities within the business. This helps to avoid confusion and potential conflicts down the line. Play to each other's strengths and delegate tasks accordingly.
Communication is key: Open and honest communication is vital when working with your partner. Discuss your expectations, goals, and challenges openly. Regularly schedule meetings to keep each other updated and address any concerns promptly.
Set boundaries: It's important to maintain a healthy work/life balance. Set boundaries between your personal and professional lives to avoid burnout and maintain a strong relationship outside of work. Designate specific times when you won't discuss business matters and focus on nurturing your personal connection.
Celebrate successes: Celebrate milestones and achievements together. Recognize and appreciate each other's efforts. Praising successes, no matter how small, helps to boost morale and strengthens your bond as a couple.
What Makes a Franchise the Perfect Match
Franchises offer a structured and proven business model, making them an attractive option for couples starting their entrepreneurial journey. Here's why a home services franchise like Budget Blinds can be a great choice:
Established brand and support: A franchise comes with an established brand and reputation. Franchisees benefit from the brand recognition and ongoing support provided by the franchisor, including training, marketing, and operational assistance.
Proven system: Franchises provide a tried-and-tested system that has already been proven successful. This eliminates much of the guesswork and reduces the risk associated with starting a new business from scratch. With Budget Blinds, you receive comprehensive training on the installation, sales, and management aspects of the business.
Customer base: As the nation's No. 1 provider of custom window coverings, Budget Blinds has an existing and enthusiastic customer base, ensuring a ready market for your products and services. Being part of a reputable franchise helps attract customers who already trust the brand and are more likely to choose your business over competitors.
Flexibility: Budget Blinds' home services franchise model allows you to operate with low overhead and a flexible schedule. This provides the ability to grow your business while still maintaining a healthy work/life balance.
Build a Partnership with Budget Blinds
As a low-cost franchise opportunity with high earning potential, Budget Blinds presents a business model that is ideal for couples, including both new and seasoned entrepreneurs. Additionally, as a member of the Home Franchise Concepts family of leading home services brands, we understand the importance and advantages of strong relationships.
Starting a business with your partner already ensures that you won't be on the journey alone. By partnering with Budget Blinds, you're choosing a brand that offers ongoing support, top tier products, and the backing of a name well-respected across North America.
To learn more about franchising opportunities with Budget Blinds, inquire now.