Budget Blinds® joined JM Family Enterprises, Inc., parent company to Home Franchise Concepts (HFC) and Budget Blinds, in partnership with Habitat for Humanity® of Broward on four single-family home builds within the Rick Case Habitat Community in South Florida. Budget Blinds has donated and installed window blinds in mortgage-free homes for veteran support organization, Homes for Our Troops, since 2014, so joining JM Family who has sponsored and helped to build Habitat for Humanity homes since 2002 was a natural evolution. This May, four families experienced the American Dream of homeownership for the first time through the Habitat for Humanity mission.
Changing lives through the power of community
The Rick Case Habitat Community is designed to provide affordable housing for 77 families, made possible by an ongoing, collective community effort of sponsors, volunteers, and personal and corporate donors like JM Family and Budget Blinds who are committed to helping families reach the milestone of homeownership. Home recipients qualify by need, ability to pay the zero-interest mortgage, willingness to invest sweat equity (working alongside volunteers), and attendance in financial and budget education classes. Additionally, potential homeowners participate as the homes are built with hands-on involvement, community service, and Habitat support efforts.
A home of their own
All hardworking moms determined to create a better future for their children, these four women receiving the homes have aligned with Habitat for Humanity to make dreams of homeownership come true. Latoya Marshall, one of the moms, shares a feeling shared by them all: "This has been a blessing. Our home will provide the security and stability my children need to help them grow."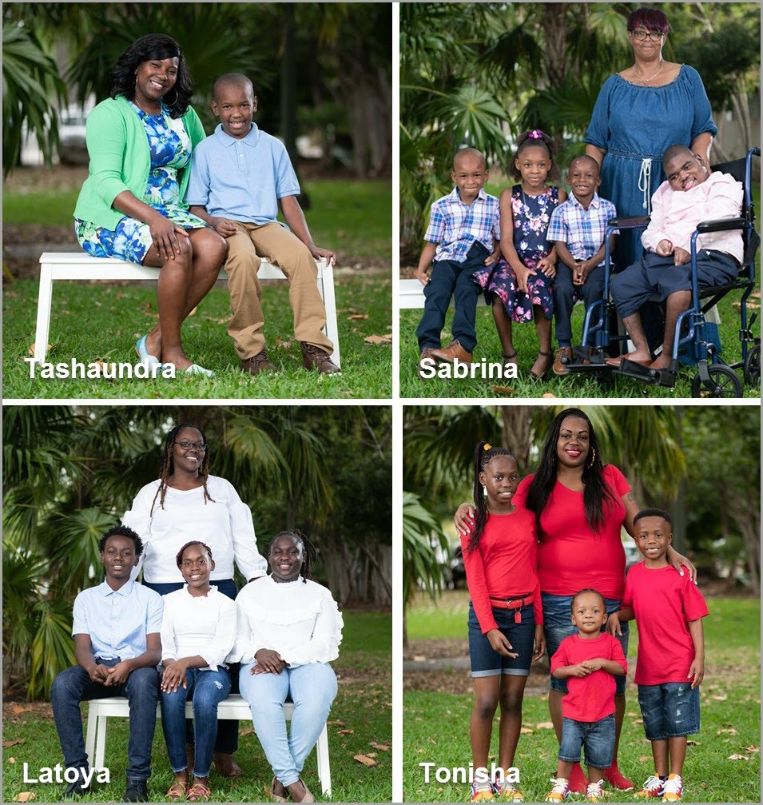 Tashaundra Cunningham

was so determined to provide the type of home she wanted for her son that she took a second job to ensure qualification for a Habitat home that could change their lives. She got approval on Christmas Eve and shares, "It was the best Christmas present ever! The gift that keeps on giving."
Sabrina Williams

is mom to four adopted kids and, as an elementary school nurse, she tends to even more children, providing first aid, hugs, and medications. Her ultimate goal is to open a medical care facility for children living with autism. She has raised her kids to rely on each other and is proud of the strong family bonds they have formed.
Latoya Marshall

is mom to three kids, her son and two nieces that have been with them for six years. The first of her family to be a homeowner, she's excited to have an affordable home for security for her family and an investment for when the children are grown.
Tonisha Palmer, with Habitat for Humanity, has met her goal of owning a home to provide safety and stability for her children and is now looking to finish her college degree in elementary education. This home will afford the children their own rooms, something new and exciting!
Making every house into a home
Tom Kay, franchise owner of Budget Blinds of East Fort Lauderdale and Pompano Beach and his team were happy to participate in the Habitat project by donating, measuring, and installing custom wood blinds from Budget Blinds' exclusive Signature Series® collection. These blinds will increase energy efficiency as well as provide complete light and privacy control throughout the entire home. Tom shares, "We were honored to collaborate with our parent company JM Family Enterprises on this effort with Habitat of Broward. As a family-owned and community-minded business, we hope our Budget Blinds window treatments help make these four houses feel a bit more like home for these deserving families."
Additionally, JM Family has developed their own "signature" contributions aside from the dozens of hands-on volunteers to each project. Bricks, mortar, and paint do indeed a house make, but some warm fuzzies are always nice, so JM Family supplies each family with a new washer and dryer as well as a special housewarming basket full of goodies, including bedding, housewares, gift cards, toys, and more. With social distancing currently in effect and these four home presentations being done virtually, the baskets will be personally delivered later in the year during the holidays when the ban on socializing has lifted.
Own your business, own your life
As an independent franchise business owner, you have the freedom to get involved in local partnerships and support initiatives for giving back to your community. Many HFC franchise owners support local charities, Veteran's programs, sponsor kids' sports teams, and contribute to organizations that focus on providing shelter or other needs for families in crisis. This is just one of the many benefits of franchise ownership within HFC's family of brands: Budget Blinds, Tailored Living®, Concrete Craft®, and AdvantaClean®. Additional benefits include:
Low-cost, home-based franchises with low overhead.
No experience necessary, in-depth training across the business spectrum.
Set your work days and hours and build a hand-picked team of employees.
No limit on income; scale your business to the size you want with one or multiple territories.
Rely on Home Office support teams for as long as you own your business for marketing, IT, sales, operations, admin, social media, and installation.
Qualified Veterans receive franchise fee discounts.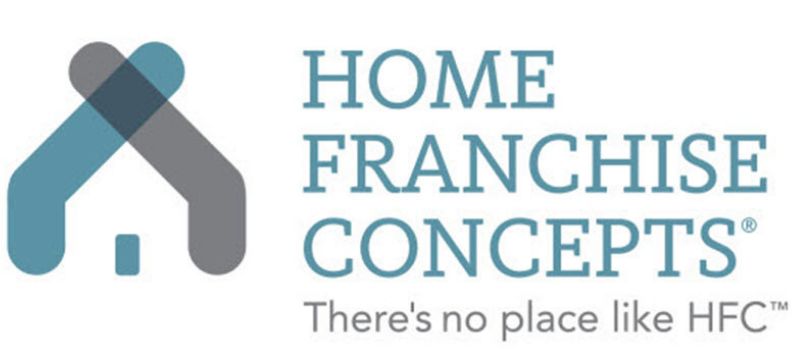 Go online to Home Franchise Concepts or call 1-800-420-5374 today to talk to one of our franchise licensing advisors to learn more about how franchise ownership could change your future. Discover if owning a Budget Blinds, Tailored Living, Concrete Craft or AdvantaClean franchise business will give you the freedom, financial security, and lifestyle that you desire.