7 Most Important Traits of a Successful Home Improvement Franchise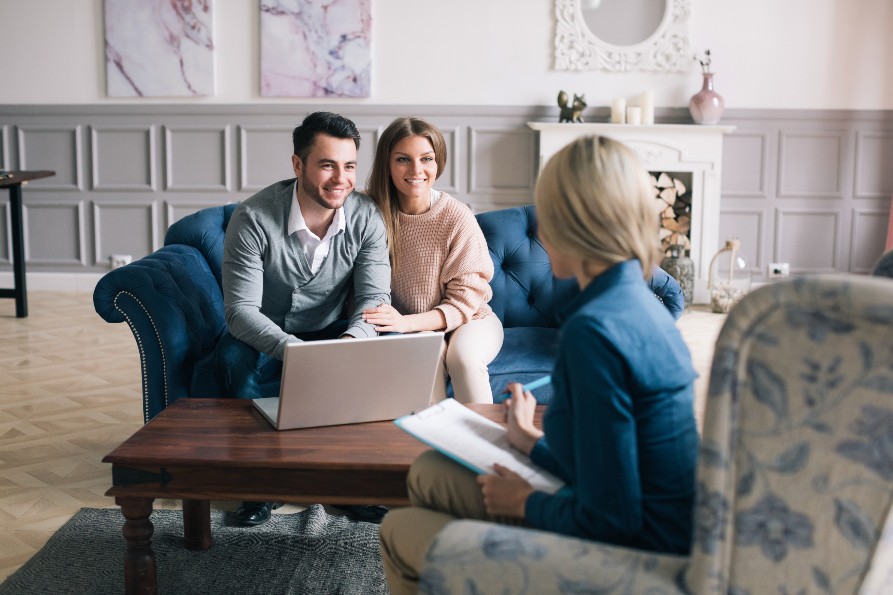 When considering a home improvement and remodeling franchise, it's important to ask the right questions and look for the things that make the opportunity profitable.
HOME IS WHERE THE HEART IS
With people's homes becoming the true center for every aspect of their lives during the COVID-19 pandemic, the home improvement industry experienced a major increase in demand, and is projected to sustain momentum as folks have gained a new appreciation for making their living spaces fit their lifestyles and needs.
With many home improvement franchises being categorized as essential businesses, entrepreneurs are wise to seize opportunities in this thriving sector. With the backing and support of the right business model, home improvement franchise owners stand to achieve long-lasting success.
If you're ready to jump into the wonderful world of home improvement franchising, there are a few non-negotiables to bear in mind.
1. PROVEN TRACK RECORD
A franchisor doesn't need to be the oldest or the largest to make a great and lasting impression, but when a parent company has a strong success rate with multiple outposts in various locations, it speaks to their sustainability, and the likelihood that you will find success with them, too.
2. RETURN ON INVESTMENT
It's reasonable to assume that a franchise investment should provide a return for both the money and the work invested in the business, so calculations are much more complicated than they would be with a passive investment. And the expected return is likely to be much higher. You want to see your hard work pay off.
One of the best ways to determine a franchise's potential profitability is by analyzing Item 19 of the FDD, which outlines the business's financial performance. Also known as "The Earnings Claim," Item 19 is an optional disclosure under the Federal Trade Commission. Chief Development Officer of Home Franchise Concepts, JT Thiessen, calls this section "the most complex and detailed portion of the FDD," and states that its purpose should be "so that the prospective franchisee has transparency in evaluating the viability of the business model from a financial standpoint." A lawyer or accountant can help you navigate and crunch the numbers to identify the right investment for you.
3. PUBLIC REPUTATION
Just as you can learn a lot from current and former franchisees' experience with a particular company, public opinion speaks volumes about the success or possible pitfalls of a franchise. In addition to customer reviews, find out if a franchise (or its franchisees) has won any awards, and for what.
All franchises, large and small, have the ability to establish a strong reputation in their community. If they haven't, this may speak to a lack of involvement or outreach, a fact that may be a deterrent for potential owners like you.
Be wary of franchise systems with a long history of litigation or controversy. And even if a franchise has yet to establish a global name for itself, the best way to avoid unforeseen or future missteps is to identify a brand that strongly aligns with your personal beliefs and approach to business.
4. PORT IN A STORM
As we've already mentioned, the home improvement industry has done well to sustain viability during economic downturns, where other industries weren't so lucky. But within a wide and varied market, some franchisors are better positioned than others.
The right franchise knows how to adapt and drive interest to the services and products which they are distinctly prepared to provide. Budget Blinds is proud to rank #12 on Entrepreneur's "Franchise 500" list for our sustainability and growth potential, even in the midst of uncertain times. And this year, Budget Blinds ranked as the #1 Home Improvement Franchise.
5. FREEDOM & FLEXIBILITY
You don't need a professional background in the home improvement industry. The right franchise is looking for self-starters with an entrepreneurial spirit who are ready to lead a team to success. Budget Blinds is fully equipped to help you get your business up and running and help you meet your goals.
Budget Blinds is a brand that values commitment and positivity. Our comprehensive training program can take care of the rest.
6. TOP NOTCH SUPPORT
One of the main draws of becoming a franchise owner is the opportunity to work for yourself, but never by yourself. Budget Blinds provides new franchisees with both in person and virtual start-up training so you can start your business with a bang.
Our training program covers everything from administration to product knowledge, local marketing techniques, product knowledge and installation procedures, and more. We prepare you to open for business, but the support doesn't stop there. Our ongoing support system ensures that you will always be one step ahead of the competition and fully equipped to continue growing your business.
7. A BRAND TO BELIEVE IN
For over 25 years, Budget Blinds has continued to grow in franchise strength while continuously optimizing our business model to align with consumer needs and industry trends to offer the best products, pricing, and franchisee support. Today, we maintain over 1,300 franchisees across North America, installing 50,000 new window treatments every week.
Budget Blinds is proud to be the foremost window covering franchise in North America, a major player in the overall home improvement industry. We are seeking to partner with motivated self-starters who share our passion for customer service.
If you would like to learn more about franchising opportunities in your area, please contact us.