How to Choose Between Window Blind Franchises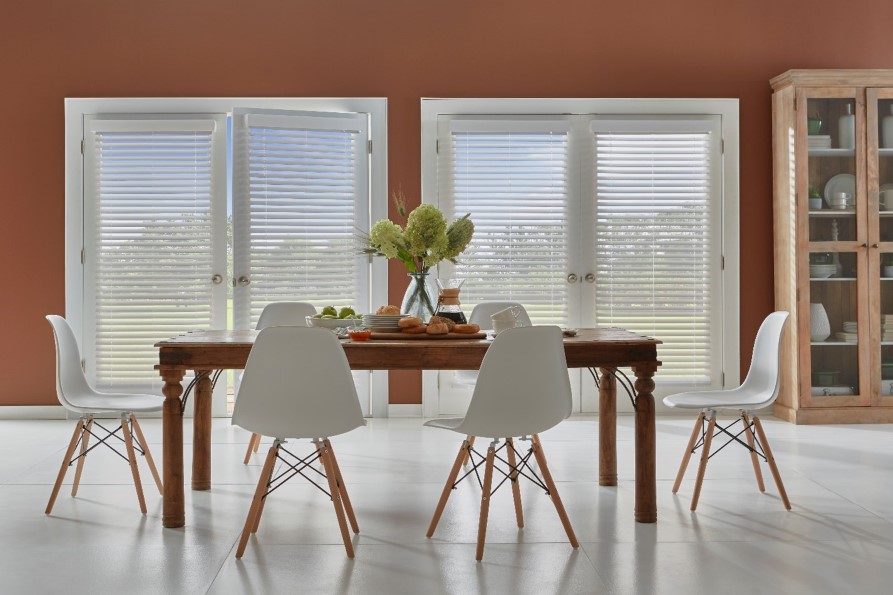 Window blinds franchises can be a smart investment, but there are differences between blinds brands that you should consider. Our guide will provide you with valuable insights into what to consider when choosing a franchise, including cost, reputation, support, and why Budget Blinds stands out as a leader in this space.
Cost: Affordable Entry with Potential for Profit
One of the primary concerns for potential franchise investors is the initial investment cost. Window blinds franchises can vary significantly in terms of their upfront fees and ongoing royalties. It's essential to find a franchise that fits within your budget while still offering the potential for substantial returns.
Budget Blinds is an attractive option for those looking for an affordable entry into the window blinds industry. Our initial franchise fee of $89,950 is competitive, making our brand accessible to a broader range of investors. In-house financing is also available to qualified candidates. Additionally, the low overhead costs associated with our franchise model can help you achieve profitability sooner.
Reputation: Trust in a Proven Brand
Investing in a franchise with a strong reputation can significantly impact your success. Customers are more likely to choose a brand they recognize and trust when it comes to window treatments. That's where Budget Blinds excels. With decades of experience and a well-established brand, we have earned the trust of homeowners across the nation.
Our reputation isn't just built on longevity; it's also a result of consistently delivering high-quality products and exceptional customer service. As an investor, aligning yourself with one of the nation's top home services franchises like Budget Blinds can give you a head start in building your clientele.
Support: Comprehensive Training and Ongoing Assistance
One of the key advantages of investing in a franchise is the support and training provided by the franchisor. When evaluating different franchises, consider the level of training and ongoing support they offer. This can make a significant difference in your ability to hit the ground running and thrive in your new venture.
Budget Blinds goes above and beyond in this regard. We provide comprehensive training programs that cover everything from product knowledge to sales and marketing strategies. Additionally, our ongoing support includes a dedicated business coach and a network of fellow franchisees who can offer guidance and assistance when needed. This level of support can be a game-changer for franchise investors looking for a solid foundation to build upon.
Exclusive Products and Technology: Staying Ahead of the Curve
In a competitive market like window blinds, it's crucial to have unique products and technology that set you apart from the competition. Budget Blinds understands this, which is why we offer exclusive products and cutting-edge technology to our franchisees.
Our Signature Series® collection features a wide range of custom window coverings that are not available through other franchises. This exclusivity can give you a distinct advantage in your local market.
Moreover, Budget Blinds has embraced technology with our proprietary software, which streamlines business operations and enhances the customer experience. From automated appointment scheduling to virtual design consultations, these tools make it easier for franchisees to operate efficiently and adapt to changing consumer preferences.
Your Future is Bright with Budget Blinds
Choosing the right window blinds franchise is a critical decision that can shape your future as a business owner. By carefully considering factors like cost, reputation, support, and exclusive offerings, you can make an informed choice that aligns with your goals and values.
Budget Blinds stands out as a leader in the custom window covering space due to our affordability, stellar reputation, extensive support, and access to exclusive products and technology. As you embark on this exciting entrepreneurial journey, remember that your choice of franchise can be the key to your success, and Budget Blinds has a proven track record of helping investors thrive in a lucrative industry.
To learn more about how to start your franchising journey with Budget Blinds, inquire now.