5 Questions to Ask About Franchising During Your Research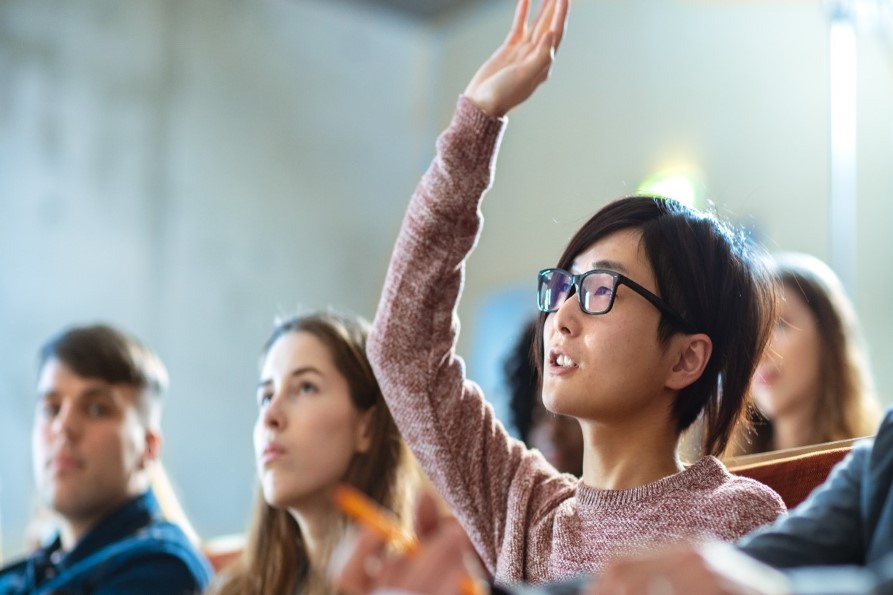 Build a solid understanding of different brands and uncover hidden red flags with these questions to ask when buying a franchise.
How Much Does It Cost to Open a Franchise?
One of the most critical questions to ask about franchising concerns the cost. Ask the franchisor for a detailed breakdown of the initial investment, including any franchise fees, real estate costs, equipment costs, and inventory costs.
Green flag: A franchisor who provides a clear outline of all initial costs, ongoing fees, and any additional expenses will help you evaluate the financial viability of the franchise. Look for transparency and ensure that the costs align with your budget and financial goals.
Red flag: Vague or evasive answers regarding costs can be a cause for concern. It's important to have a complete understanding of the financial commitment involved to avoid any surprises down the line.
Follow-up questions: Can you provide more information about the franchise fee and ongoing royalties? How often do you review and potentially adjust the fees? Do you offer any discounts or in-house financing? What other costs should I expect to incur?
What Support and Training is Provided to Franchisees?
One of the main benefits of franchising is the support and training you'll receive from the franchisor Listen for specific details, such as how long the franchisee training program lasts, what kind of ongoing support is provided, and whether there are opportunities for continuing education and professional development.
Green flag: A franchise that offers robust training and support programs demonstrates a commitment to helping their franchisees succeed. Look for brands that provide initial training, ongoing support, and access to marketing materials, operational guidance, and a network of experienced professionals.
Red flag: Limited or vague support and training programs may indicate a lack of commitment from the franchisor. Insufficient training can leave you ill-equipped to handle challenges that may arise. Consider this as a potential warning sign.
Follow-up questions: Can you provide more details about your training program? How long does it last, and what topics does it cover? What sort of ongoing education or professional development opportunities do you offer?
What Kind of Marketing Support Do You Offer?
Marketing is a critical aspect of any business, and another great benefit to franchising. Ask about the marketing materials available to franchisees, such as brochures, flyers, and advertisements. Also, inquire about the franchisor's marketing strategy and whether they have a dedicated marketing team.
Green Flag: A franchisor that has a comprehensive marketing program and provides franchisees with marketing materials and support.
Red Flag: A franchisor that doesn't have a clear marketing strategy or doesn't offer any marketing support.
Follow-up questions: Can you provide more details about your marketing program? What kind of marketing materials are available to franchisees? Do you have a dedicated marketing team?
How Has the Brand Performed Over the Years?
A franchisor's track record is an essential factor to consider when deciding whether to invest in a franchise. Ask about the franchisor's history, including their financial performance, the number of franchises they've sold, and the success rate of their franchisees.
Green Flag: A franchisor with a proven track record of success, a steady and growing number of franchises, and a high success rate for franchisees. Even though a brand's Franchise Disclosure Document (FDD) can not guarantee your exact return on investment, franchisors who are transparent about their numbers are worth exploring.
Red Flag: A franchisor with a history of financial instability, a decreasing number of franchises, or a high failure rate for franchisees without a reasonable explanation.
Follow-up questions: What is your franchisee success rate, and how do you measure it? May I speak with other franchisees, past and present, to get a sense of their level of satisfaction with the franchise system?
How Will the Franchisor/Franchisee Relationship Work?
A symbiotic relationship that allows for franchisee independence and mutual adherence to proven business systems is essential for success. You should know what is expected of you and what you can expect to receive from your franchisor in return.
Green flag: A franchisor who values the input of franchisees and encourages innovation within the framework of their established systems can foster a positive working relationship. Look for brands that strike a balance between providing guidance and allowing flexibility.
Red flag: Excessive control from the franchisor, strict rules without room for customization, or limited say in business decisions may hinder your ability to adapt and grow. This lack of communication and independence can affect your success as a franchisee.
Follow-up questions: How much flexibility do franchisees have in adapting to local market conditions? Can you provide examples of franchisees who have successfully implemented their own ideas within the brand's framework? What decision-making power do franchisees have in areas such as pricing, local marketing, or introducing new products/services?
Budget Blinds is Ready to Talk
As the nation's No. 1 window coverings franchise that has ranked on Entrepreneur's illustrious Franchise 500 list for 28 consecutive years, Budget Blinds is proud of our reputation among customers and franchisees alike.
If you are interested in franchising with one of the top names in the home services industry, we are here to answer all your questions. Inquire now.