How to Start an Interior Design Business from Home: 5 Key Considerations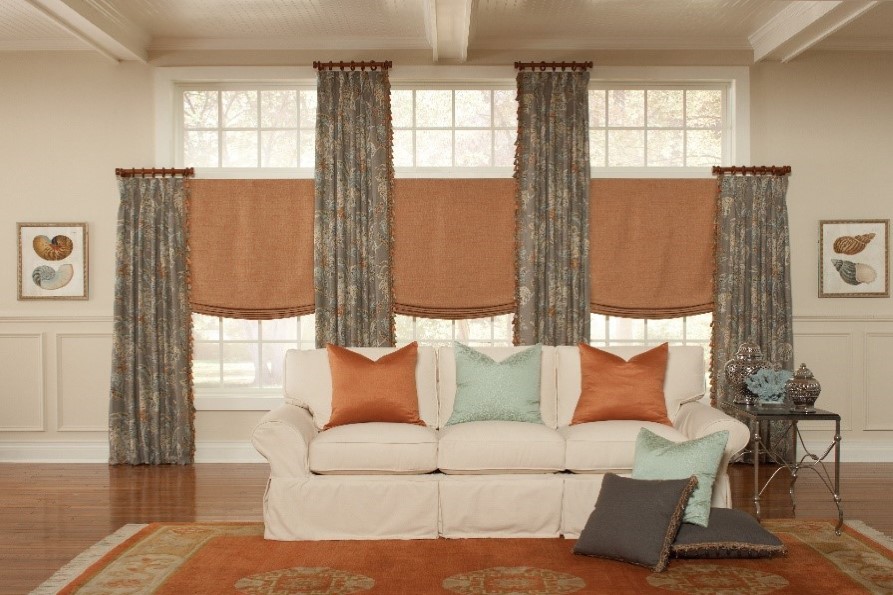 Starting an interior design business out of the comfort of your own home can be a rewarding and profitable venture, but it's important to approach it strategically. Here are some of the top factors to consider before you get going.
Steps to Take
Determining how to start an interior design business will require focus, determination, and creative thinking, but it can be broken down into some easy-to-manage steps for both experienced and new entrepreneurs.
Do the research. You'll want to learn about the industry, including what services are in demand, who your competition is, and what rates they're charging. You should also think about your niche - do you want to specialize in a particular type of design, or focus on a specific part of the house? In general, people are looking for design services that are functional, aesthetically pleasing, and on-trend. Some of the most in-demand residential design services right now include kitchen and bathroom remodels, space planning, energy saving upgrades, and color consulting. These services address common pain points for homeowners and can have a big impact on the overall look and feel of a home.Once you have a solid understanding of the market, you can start thinking about logistics like registering your business, setting up a website, and creating a portfolio of your work.
Create a business plan. Writing a business plan doesn't have to be an overwhelming process. Once you have identified a few key factors and goals, with a little creativity and dedication, it basically writes itself.Your plan should outline the services you plan to offer, what differentiates you from the competition, your marketing plan, etc. While there is no set length for a business plan, keep in mind that it's best to keep it concise and engaging while relaying as much information as possible. You want to accentuate the positive while acknowledging any possible challenges you may encounter, and how you plan on solving problems.A major benefit of owning your own business with an established and reputable franchise is that the business plan is essentially already written for you, including pertinent financial information that will be especially crucial if you are seeking lender assistance to start your business.
Build your base. One of the best ways to grow an interior design business is through word of mouth - ask your friends and family to spread the word about your services. You can also use social media to showcase your work and reach potential clients. Another option is to partner with real estate agents or home staging companies - they may be able to refer clients to you. Finally, don't underestimate the power of networking; attend industry events and join professional organizations to make connections.
Determine your rates. Your rates will depend on a variety of factors, including your experience, location, and niche. It's important to research what your competition is charging and adjust your rates accordingly. You may want to consider offering packages or hourly rates, depending on the type of services you're providing.
Promote your business. Promoting your interior design business is essential to attract clients. This can be accomplished in multiple ways, from traditional interior design marketing methods like print ads and direct mail, to digital marketing tactics like social media and email campaigns. One effective strategy is to create content that showcases your expertise and provides value to your audience, such as blog posts or videos and an aesthetically pleasing, easy to navigate website. Create a website that showcases your work and services and optimize it for search engines.Use social media platforms like Instagram, Pinterest, and Facebook to showcase your portfolio, share design tips, and engage with potential clients. Attend trade shows and exhibitions, advertise in local magazines and newspapers, and offer discounts or referral bonuses to incentivize clients to refer you to others. You can also offer discounts or promotions to attract new clients and incentivize repeat and referred business.
While the autonomy and flexibility of a home-based business are a real plus (along with no additional real estate costs), success as an independent owner requires a level of discipline and determination that can grind many endeavors to a halt before they even get off the ground.
If figuring out how to start an interior design business from scratch still seems like an overwhelming prospect, it might be time to look into partnering with an established interior design franchise to help support you as you grow your business.
Consider the Franchise Route
Franchising can be a great path to start an interior design business, particularly for those who are new to entrepreneurship or who want to benefit from the support and resources of an established brand. If you are interested in franchising, it's important to do your research and choose a company that aligns with your goals and values. A home services franchise like Budget Blinds can provide a range of benefits, including:
Brand recognition: With Budget Blinds, you benefit from the established brand recognition and reputation of the company, as well as the partnership with other leading home services brands under our parent company, Home Franchise Concepts.
Training and support: Budget Blinds provides comprehensive training and support to all our franchisees, including assistance with interior design marketing, operations, and ongoing training and guidance.
Access to resources: Franchisees have access to resources that would be difficult or expensive to obtain on their own, such as specialty materials, software systems, marketing materials, and industry research to help grow and sustain their business. Perhaps even especially while running a business from home, it's essential to utilize a network of reliable suppliers, contractors, and industry peers, which is built into the fabric of a nationally renowned home services franchise brand.
Get Your Interior Design Franchise Up and Running with Budget Blinds
Budget Blinds is a leader in the home services franchise industry, recently added to Entrepreneur's Top 500 for the 28th consecutive year as North America's No. 1 window coverings brand known for providing the highest quality and customized service.
Starting your own interior design business from scratch can be challenging, and Budget Blinds can provide a solid foundation to build upon. All franchisees are provided with the training, ongoing support, and access to top-of-the-line products they need to succeed.
To learn more about franchising opportunities with Budget Blinds, inquire now.