How to Become a Franchise Owner in 2023: 5 Necessary Steps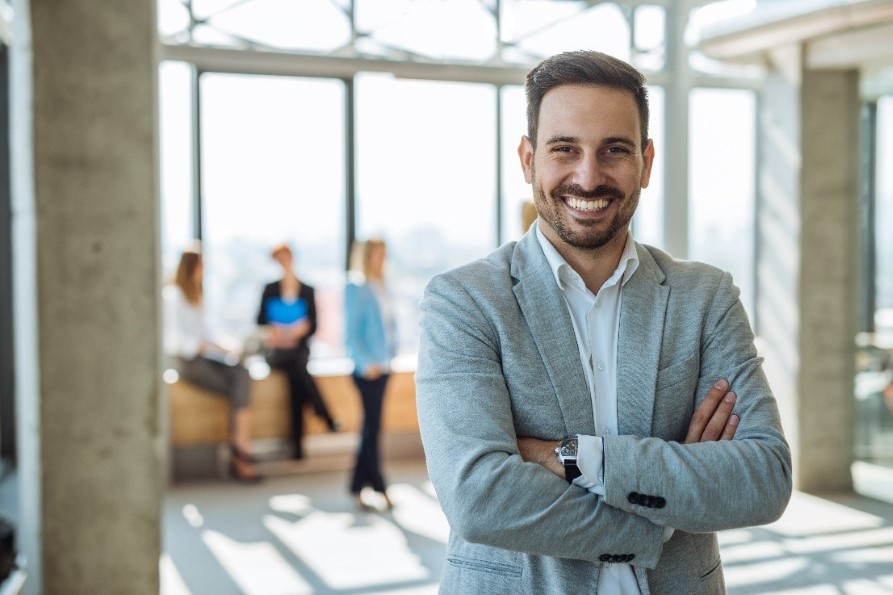 Franchising has been a popular business model for decades, offering entrepreneurs the opportunity to start a business with the support and guidance of an established brand. Wondering what it takes to become a franchise owner? Here's what the franchise process entails and how to determine which franchise is right for you.
Step One: Identify Your Goals
There's no such thing as the "best franchise," but instead it's about finding the franchise that is best for you. Choosing the franchise that aligns with your values, interests, and both short- and long-term goals is critical to your success as a franchise owner. You should consider your personal interests, skills, and experience when evaluating franchise opportunities. And even if you have no previous business ownership experience or are less knowledgeable in a certain industry, that shouldn't preclude you from exploring your options.
The right franchisor will invest in you by providing substantial training programs and ongoing support to help you succeed, not stopping simply after you've signed your contract.
Step Two: Do Your Research
This research includes identifying the different types of franchises as well as understanding the franchise costs and funding options available. Once you have identified a potential franchise opportunity, you should review the franchise disclosure document (FDD) carefully to understand the franchisor's expectations and requirements. Additionally, you should evaluate the franchisor's track record and the profitability of existing franchise locations. While information contained in the FDD is never a guarantee of the level of your own franchise's profitability, it can be a strong indicator of the patterns within a particular brand. Speaking with current and former franchisees can also give you a stronger sense of what to expect as a business owner within the franchise.
After reviewing the FDD, you should meet up with a list of questions to ask the franchisor as you discuss the franchise opportunity in more detail. This will allow you to ask any questions you have and gain a better understanding of the franchisor's support and training programs. If you are satisfied with the franchise opportunity and your finances align, you can sign a franchise agreement and begin the process of opening your business.
Step Three: Know the Costs and Funding Options
How much are you willing to spend on yourself and in your future franchise? Investment ranges vary drastically - with many brands requiring a minimum of 50K and others asking for up to a million or more. This is the time to assess your savings, business relationships, and loan options so your broker can present brands that reflect your budget.
Franchise costs can vary widely depending on the franchise opportunity. In general, you can expect to pay an initial franchise fee and ongoing royalties. Additionally, you will need to cover the costs of opening and operating your franchise location, including real estate, equipment, inventory, and personnel costs.
There are many different sources of franchise funding, including banks, private investors, SBA loans, and the franchisor itself. Before seeking funding, you should have a solid business plan and a clear understanding of the costs associated with opening and operating your franchise location, so you know exactly what to ask for and what to expect.
Step Four: Choose Your Location
The location you choose for your franchise can affect everything from your business's profit potential to the costs of opening and operating the franchise. Choosing the right location for your franchise is critical to your success. You should evaluate the local market, competition, and demographics to identify potential locations. Additionally, you should work with the franchisor to identify specific site selection criteria and to negotiate lease agreements.
A home-based or mobile franchise model like Budget Blinds means side-stepping the real estate run-around, as well as low inventory, low overhead, and the flexibility to integrate your work/home life as you see fit as your own boss.
Step Five: Partner with a Winning Brand
The U.S. Census Bureau reports that 10.5% of all U.S. businesses are franchises, a number that is likely to continue trending upward as more opportunities become available across different industries for prospective business owners to find their right fit. Becoming a successful franchise owner requires careful research, evaluation, and planning. By following these necessary steps, you can increase your chances of success and achieve your entrepreneurial goals in 2023.
Become a Franchise Owner with Budget Blinds
Budget Blinds is proud to be North America's No. 1 provider of custom window coverings, offering a range of convenient shop-from-home products and services, free in-home consultations, window measurements, and installation, with a plethora of exclusive and top-name brand products to choose from.
Budget Blinds provides franchisees with a low-cost, low-overhead opportunity to own a top-ranked brand providing window coverings and home furnishings to consumers across the U.S. and Canada. Our owners benefit from expert and professional support, no industry experience is required. Ideal candidates will have a passion for sales and customer service. We train you on everything you need to know to successfully run your business.
To learn more about the advantages of franchising with Budget Blinds, the country's No. 1 provider of window coverings and a leader in the recession-resistant home services industry, inquire today.