How Franchising is Empowering Women to Be Business Owners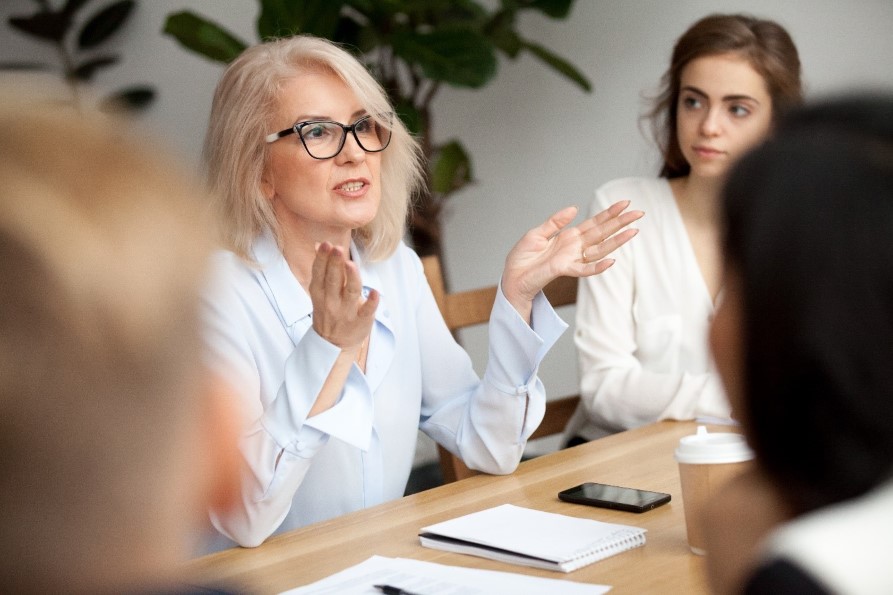 The number of businesses owned by women in America continues to grow steadily each year, but it will still be a while before the numbers are equal to those owned by men. According to the latest available figures from the U.S. Census Department's small business ownership survey, women-owned firms made up less than 20% of all firms in the country in 2018, even though women comprise 51.1% of the population. But that number was up 0.6% from the year before, for a total of 1.1 million women-owned businesses.
The History of Female Entrepreneurs
If you scour the history books, you'll find examples of women business owners going back centuries. Of course, they were the exception, not the rule. Most of them took on the role out of need because there was no male relative to keep the business running and they relied on the income it brought in. These women were definitely not thought of as entrepreneurs —a word that described men with ideas for products or services they turned into businesses. For centuries, women stayed home to raise children, or if they did work outside the home, they were primarily teachers, nurses, or secretaries.
How WWII Wound Up Empowering Women
When their fathers, brothers, and husbands went off to fight in WWII, women were called on to fill the jobs that men left vacant. They worked in construction, on farms, and in factories where they built planes, trains, and ships. When the war ended and the men returned, many kept working.
The post-war years saw the rise of home-based businesses. The home-party sales method began with Stanley Home cleaning products in the 1940s and was so successful it was copied by Tupperware and Mary Kay Cosmetics. Housewives who were already entertaining friends, could now host a different kind of party, demonstrate a new product, and earn some serious money. With this business model, women could decide how many hours they wanted to work and control their own schedules, making sure they had plenty of time left to care for their families.
But for the next several decades, women who wanted to own businesses faced many obstacles. For instance, in order for a woman to borrow money, she had to a have a male relative co-sign the loan for her.
In 1988, Congress passed a law empowering women business owners. The Women's Business Ownership Act eliminated the requirement for a male co-signer and provided annual grants through the Small Business Administration to support female entrepreneurs.
The Challenges Facing Female Business Owners
Despite these advances, it can still be challenging for women who want to become business owners today. This is especially true for young women just starting out or those who have spent decades out of the workforce raising children.
That's why many female entrepreneurs looking to start their own business are turning to franchising.
Investing in a franchise business, as opposed to starting one from scratch, means you don't have to re-invent the wheel. If you're unfamiliar with the product or service you're selling and/or what it takes to run a business, the franchisor will train you in everything you need to know. And if you have questions along the way, or even after your business opens its doors, there will be support personnel available to help you.
The Benefits of a Home-Based Franchise
There are hundreds of different types of franchises you can buy. Restaurants, senior care facilities, fitness centers, automotive repair centers, hotels, and hair salons are just a few of the businesses selling franchises. However, owning these types of business often means long hours away from home, plus the added costs of operating a brick-and-mortar facility.
Home-based businesses like Budget Blinds allow women, many of whom often have the additional responsibilities of taking care of a family, the flexibility of working from home. They can set their own hours and, since the business model is scalable, they have the freedom to start small and grow the company as they become more comfortable with the business.
Budget Blinds sells high quality yet affordable blinds, shutters, shades, and drapes to homeowners. A woman who is getting back into the workforce after years of staying home to raise her children may feel more comfortable selling a product she is familiar with. Most importantly, Budget Blinds' low start-up costs and straightforward business model allows franchise owners to operate seamlessly from day one.
Find Out if Budget Blinds is Right For You
Contact us today and one of our franchise consultants will reach out to help you learn how Budget Blinds is empowering women to pursue their dreams of owning their own business.