How Budget Blinds Leverages Influencer Relationships To Generate Leads For Franchisees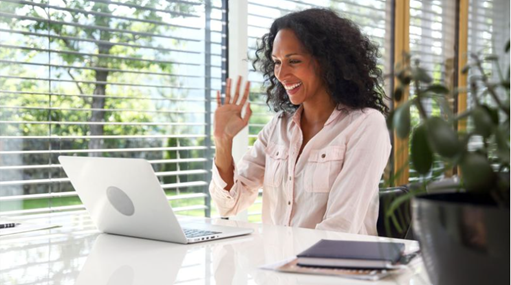 By leveraging relationships with social media influencers like Landyn Hutchinson, some locations have seen more than 70 leads in just one day and more than 2,000 new followers on social media.
If there's one thing all franchise brands need, it's a social media presence — and Budget Blinds, a 1,300-plus territory window covering and home decor franchise, has taken its social media marketing strategy to the next level. Budget Blinds uses social media influencers to generate brand awareness and leads for its franchisees, illustrating the brand's dedication to the growth of its franchise owners.
Tiffany Nickolas, social media manager for Budget Blinds' parent company Home Franchise Concepts, worked to identify influencers for the brand who will ultimately help generate more business and trust from customers. With one of these influencers, the brand saw more than 20,600 new website visitors, 210 leads across the country and 2,000 new social media followers over the course of three days.
How Influencer Marketing Strategies Work For the Brand
Over the last few years, influencer marketing has grown into a $5-$10 billion dollar industry. According to Nickolas, influencer marketing is employing leading, specialized content creators to improve brand awareness, increase traffic and drive your brand's message straight to your target audience.
"Have you ever purchased something because a well-known person you admire used the product or service? I know I am guilty of this, and I am not the only one!" she said. "This is why influencer marketing has been increasing in popularity with businesses these days because traditional advertising has become less effective in attracting leads and customers."
Ultimately, Nickolas believes customers are more likely to trust their peers, friends and people they admire over big-name companies selling products.
"A question I hear a lot is 'How will influencer marketing benefit my business?'" she said. "Well it is easy … Influencer marketing works because it uses tactics like word-of-mouth marketing and social proof, which are now critical aspects of any successful marketing strategy."
And with that social proof comes reliability, trust and customer loyalty. "Influencers who curate personal brands have become marketing assets because of their relationship with their followers," Nickolas said. "This has led to influencers having the power to impact their audience's purchasing decisions."
Why Budget Blinds Has Seen Success With Influencer Relationships
With more and more social media users referring to influencers for product suggestions — and 86% of women using social media for purchasing advice — the time for brands to start utilizing influencer marketing is now. That's why Budget Blinds has become a leading expert in influencer relationships. Meet the latest Budget Blinds style icons.
North Nashville franchise owner Stephanie Olesky worked with a social media influencer who garnered more than 70 leads in just one day and over 2,000 new social media followers for the brand. Olesky was one of the first local franchisees to discover a perfect influencer for the brand. She and Landyn Hutchinson, a life, food, home and style influencer with nearly 300,000 Instagram followers, instantly connected when they met. Hutchinson partnered with Budget Blinds to help create her work studio, and she shared each design moment on her Instagram account.
"She took about 10 samples, laid them on the floor, took pictures and posted a picture later that night that we now call 'the infamous picture,'" Olesky said. "It's a photo of her feet and woven woods, and there was a hole in her sock. She immediately engaged her audience and followers and asked them which pattern they liked best. The photo got over 500 comments, and it was amazing. She is so authentic, so real and such a normal girl."
According to Olesky, the "infamous picture" brought Budget Blinds hundreds of thousands of dollars of lead generation to their franchises throughout the United States. The brand officially installed Hutchinson's studio last June, and it is still getting leads continuously from her posts.
"It's a guaranteed sale," said Olesky. "It's 'I want what Landyn has' constantly. Influencers really are the future."
When asked how Budget Blinds will approach influencer marketing in the future, Nickolas said the focus will be at the local level. "We have a new concept of putting the power of influencers to the local level. We are utilizing the national area because we have so many opportunities there, but we're also having franchisees agree to do this at the local level by partnering with two different influencers," she said. "It's going to be something new that other brands haven't had the opportunity to do yet."
For more information on franchising with Budget Blinds, please visit https://franchise.budgetblinds.com/.