5 Secrets to Home Decorating Franchise Success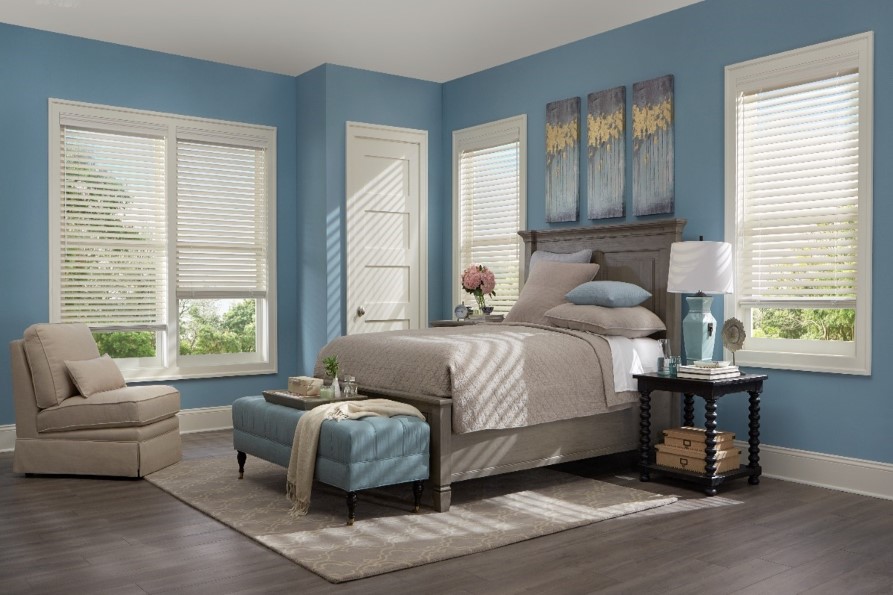 Wondering what to look for in a successful home decorating franchise opportunity? Here's what makes—or breaks—a home decorating franchises' success.
Peeking Behind the Curtain
One of the most important factors to consider when choosing a home decorating franchise is the demand for the services it offers. Home decorating is a competitive industry, so it's essential to choose a franchise that offers services that are in high demand.
With the amount of time we spend in our homes, people want to find affordable options to make their spaces both beautiful and functional. Whether you rent or own your own home, there are options for folks to help take their homes to the next level.
For example, window coverings such as blinds, shades, and shutters are always in demand, as they are a practical and stylish way to add privacy and light control to any room. When it comes to investing in a home decor franchise, it's important to choose one that will thrive financially. But what exactly does it take to make that happen? Let's go over some key factors to consider when choosing the right franchise, as well as what has led to the success of one of the top home service franchises in the industry: Budget Blinds.
Another important factor to consider is the franchise's customer base. Any type of franchise that has a loyal customer base will be more likely to thrive financially than one that doesn't. This is because repeat customers are essential for any business to grow and prosper. Repeat customers not only bring in more revenue, but they also provide valuable word-of-mouth advertising, which can help attract new customers.
When it comes to expenses, it's also important to choose a franchise that has low overhead costs. This means that the franchise should have a relatively small initial investment and ongoing expenses, so you can maximize your profits.
You'll also need to have a passion for home decorating and a commitment to providing excellent customer service. Additionally, you'll need to have strong business acumen and the ability to manage and grow your own business.
Open a Window to Your Future with Budget Blinds
One of the reasons Budget Blinds has been successful over the years is that we offer services that are in high demand, making us a great investment for anyone interested in the home decorating industry. We have a reputation for providing high-quality products, professional installation, and superior service at affordable prices, which has helped us earn the loyalty of our customers. With a reasonable initial investment and low overhead costs, Budget Blinds enables our franchisees to maximize their profits.
Established in 1992, our brand has grown to become the No. 1 franchised provider of custom window coverings in North America. We offer exclusive design-driven window coverings solutions that consumers can shop at home for, and provide our customers with free in-home consultations, virtual consultations, window measurements, and installation services. Every week, our Budget Blinds franchisees install 50,000 blinds, shades, shutters, draperies, and smart home solutions across the U.S. and Canada.
Budget Blinds also provides comprehensive training, ongoing support, and expert-driven product advancements and marketing campaigns so you'll have everything you need to get started and grow your business. With the right combination of passion, commitment, and business acumen, you can be on your way to success as a Budget Blinds franchisee.
Budget Blinds embodies all of the "secrets" to a successful home decorating franchise, and we are looking forward to welcoming new franchisees with the right combination of passion, commitment, and business acumen to join our team.
To learn more about franchising opportunities with Budget Blinds, inquire now.