Franchise Success Rates: 2023 Franchise Statistics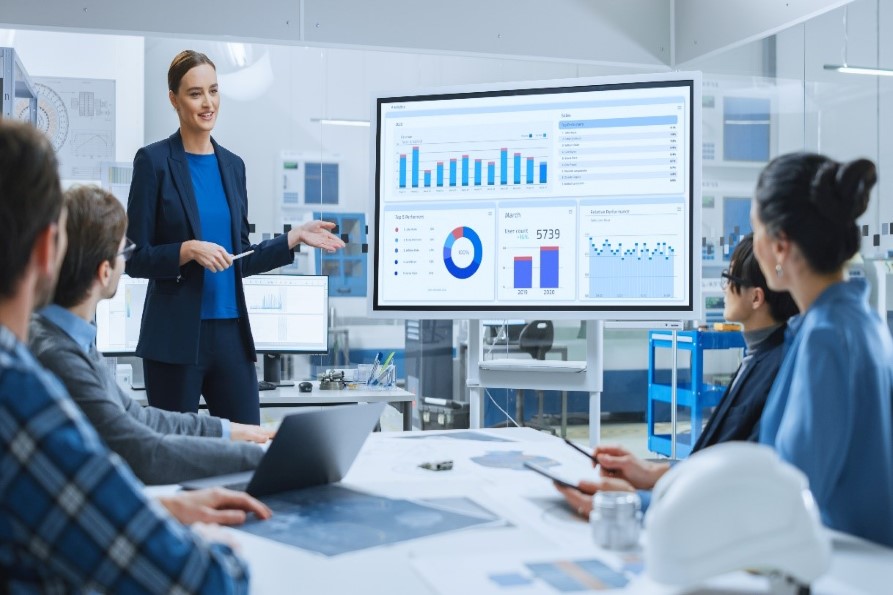 Studies show that 92% of franchise placements are still in business after two years. Learn which franchise industries have the highest franchise success rates here.
How Successful Are Franchises?
If you're looking for a lucrative investment opportunity, you may be trying to decide between opening your own business or buying a franchise business. While independent businesses can be successful, there are several advantages to buying a franchise you might want to consider before investing your time and money.
When you start an independent business, you must create a brand, formulate a business model, find a good location for your business, seek out customers, advertise, and build a reputation in a competitive environment. But when you buy a franchise, much of this groundwork has been laid for you.
Buying a franchise means gaining the experience and support of the franchisor. The level and degree of support will vary from franchise to franchise, but often it includes several key ingredients. Brand recognition has already been established with a franchise; consumers are aware of the brand and what it offers that they need and want. A customer base is built in, developed over years of earning a strong reputation for the services offered. Franchisees gain a support network of company executives and fellow franchisees. Training, marketing and advertising, and increased purchasing power are some other important advantages of buying a franchise versus starting a new business from scratch.
A franchise gives owners a leg up in crowded markets vying for consumers' business since franchisors have already worked out the kinks in their business plans. Owners benefit from a proven business model, not spending valuable time and energy testing a new model. It can also be easier to finance the purchase of a franchise than to finance a new small business. Lending institutions like banks, credit unions, and the Small Business Administration (SBA) all look favorably upon arrangements with franchises because of their proven track records in the marketplace.
Franchise Industry Statistics: Guiding You to the Right Investment Opportunity
When exploring investment opportunities, nothing beats some franchise industry statistics to help you choose the right venture. According to FranNet, annual sales revenue for franchises is higher than the annual sales revenue of non-franchise businesses by a margin of $6.5 million to $4.7 million. Franchises also account for almost 3% of total gross domestic product (GDP), generating economic output of over $760 billion.
Franchise success rates show that the odds of success are better with a franchise versus an independent business and are drivers of employment. 770,000 small businesses in the US are franchises, employing over 8 million people. Franchise statistics show 92% of franchises are still in business after two years. 85% of franchises are still in business after five years. Compare those franchise statistics to those of independent small businesses. The success rates for independent small business are 80% after the first year, 50% after five years, and by ten years, two-thirds of them have failed. A franchise business appears to be a safer bet.
Top Franchise Industries Now and in the Future
A variety of industries have franchise opportunities for investors seeking lucrative businesses. But what are the top franchise industries now and looking ahead to 2023? It's the recession-resistant businesses and those that have adapted to consumers' changing needs that float to the top.
It may be wiser to invest in a "need to have" industry versus a "want to have industry." In other words, there are certain goods and services consumers can't and won't do without regardless of the economy or other circumstances tightening budgets. Some examples include:
Automotive repair
Senior care services
Moving companies
Cleaning services and maintenance
Child-care services
Medical and health services
Pest control
Home services
These businesses offer consumers value pricing, quality goods and services, and can show evidence they've performed well in previous periods of economic downturn. There is also a growing market for what these businesses offer.
Why Home Services Franchises Are a Top Opportunity
Franchise success rates underscore how successful franchises are, making them a prime opportunity for investors. While several franchise industries have potential, the home services industry is a top opportunity for today's investor. Let's examine why.
Much of the home services industry includes recession-proof franchises. While no business can guarantee success, some are better positioned to weather the ups and downs of economic cycles than others. Since home services tend to fall into the category of "must have" services rather than "want to have" services, a home services franchise can be a safer investment choice.
Home services is the second most represented industry in the top 100 industries for 2023. A $763 billion market, home services are in high demand. Some of the factors driving up demand for home services include:
Mobile services and online booking. As consumers seek convenience and the ability to comparison shop, these features are growing in popularity.
Things break! They wear out, need repairs, need cleaning, and refreshing. Regardless of the economy, home services are often necessary.
People have money to spend on their homes. In fact, 76% of US homeowners engaged in at least one home improvement project since the beginning of the pandemic.
Budget Blinds: Your Franchise Success Opportunity
Budget Blinds is the #1 provider of custom window coverings in North America with over 1,300 franchise territories in 10,000 cities. Ranking #15 on Entrepreneur's Franchise 500 list, Budget Blinds also ranks in multiple categories including, the #1 Home Improvement Franchise and #1 Top Home-Based Franchise, and is the home services franchise opportunity you've been looking for.
As a top home services franchise, Budget Blinds offers investors some of the key advantages of the franchise model. Extensive training includes product knowledge, installation, consultation sales process, and expert support teams to guide you. You'll be investing in a brand offering what consumers want now: the convenience of shopping at home for shades, shutters, drapes, smart home automation solutions, as well as rugs, pillows and bedding.
Budget Blinds is a low-cost franchise investment with low overhead backed by the strength and infrastructure of Home Franchise Concepts (HFC) with 30 years in the home services industry. This means unparalleled marketing resources, best in class leadership, support and hands-on training. As a subsidiary of $18B-strong JM Family Enterprises, HFC offers stability, leadership, and business opportunities that can't be equaled by any other franchisor. Inquire Now to learn more about investing in a top home services franchise opportunity.