Entrepreneur Magazine Ranks Budget Blinds and Tailored Living in the Top Franchises For 2018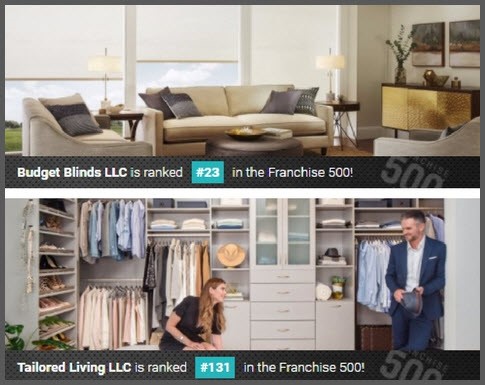 Entrepreneur® just released their annual Franchise 500 Ranking for 2018, and two Home Franchise Concepts (HFC) brands were in the top 27 percent.
Budget Blinds® is #23
Tailored Living® is #131
Year after year, HFC's franchise brands are recognized as leaders in the home improvement industry, in the home services and products category, by independent companies that monitor and "watch dog" the world of business and franchising, such as Entrepreneur, Franchise Business ReviewTM, Franchise Times®, Canadian Franchise Association®, VetFran, and Inc. 5000.
One of the most prestigious is Entrepreneur Magazine, focused on entrepreneurship, small business management and business since 1977. They have been evaluating, comparing and publishing top ranking franchises for 39 years, based on fundamental factors important to prospective franchise owners.
Size and growth rate
Financial strength and stability
Costs and fees
Support and training
Brand strength
This year, 1,023 franchisors applied to Entrepreneur for ranking, and over half never made the grade. Being in the top 27 percent means that Budget Blinds and Tailored Living have stability, strength and a newly-defined element that Entrepreneur believes is critical with older franchises, "the marriage of contrasts."
"It requires entrepreneurial ingenuity but also a strict adherence to systems. It must be unique enough to draw attention but simple enough to replicate unit after unit. Franchisees must serve their local community while being part of a national chain. And critically, franchises must innovate to attract new customers while remaining predictable and reliable enough to keep the old ones happy." –Entrepreneur, January 2018
In other words, the franchisor must strike the balance of remaining the same in terms of what makes it a successful franchise opportunity, as well as continually evolving with the times so it stays relevant and in demand with consumers. Both Budget Blinds and Tailored Living follow the latest trends in home fashions, decorating styles, smart home innovation, and space design for comfort and functionality to keep their customers on the cutting edge of style for every area of their home or business.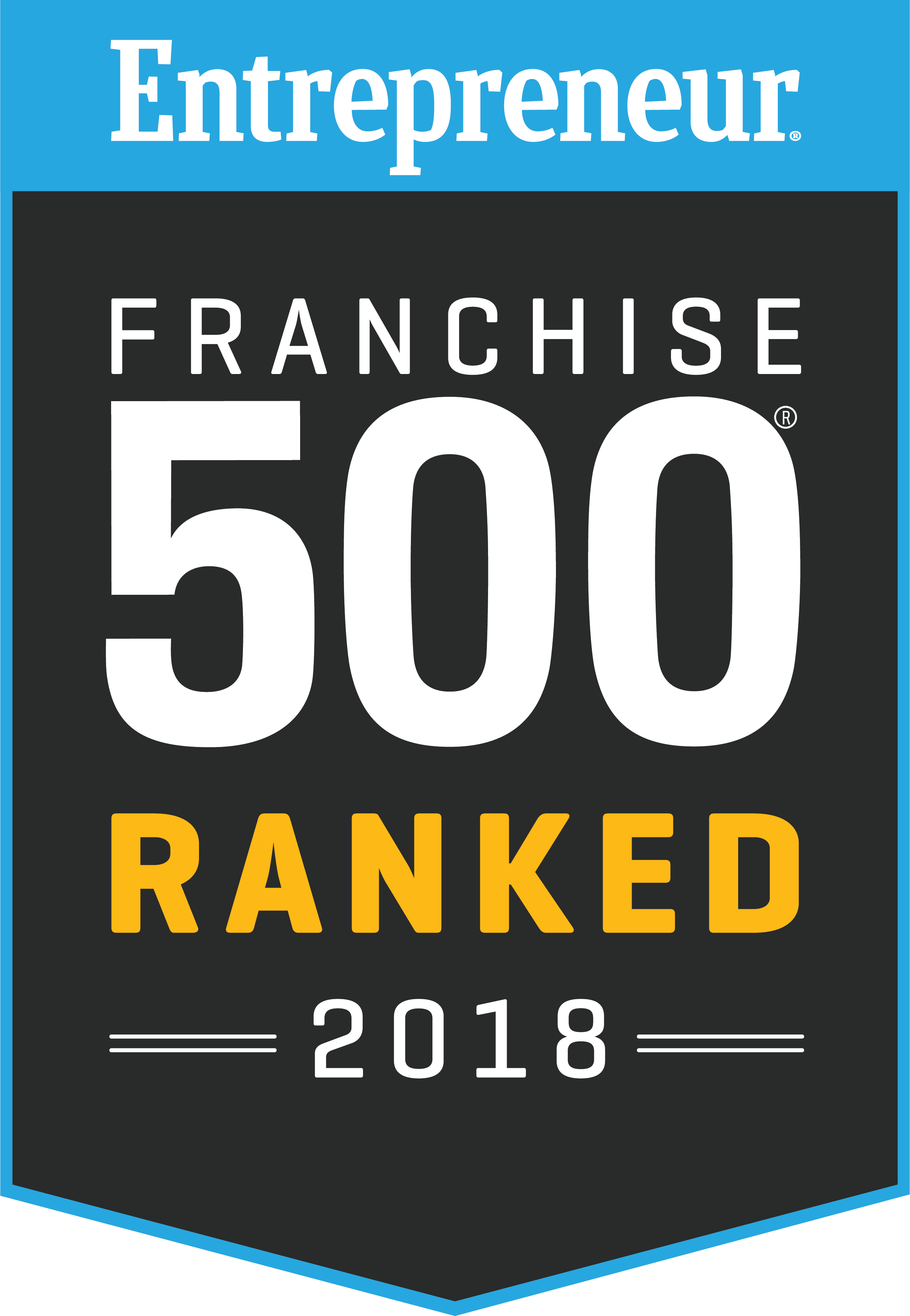 Entrepreneur franchise rankings for 2018
Entrepreneur also ranks other categories of importance to someone investigating franchising as a viable career move. Here are the 2018 rankings for Budget Blinds and Tailored Living that highlight additional facets of the brands that speak to corporate culture, growth, and the brand's footprint.
Budget Blinds is ranked #23, up 24 slots from last year
Tailored Living is ranked #131, up 196 slots from last year
Budget Blinds is ranked #7
Tailored Living is ranked #111
Budget Blinds is ranked #88 out of 100
Top 200 Most Powerful Brands (branding effectiveness)
Budget Blinds is ranked #87
Top 200 Global Ranking (international reach)
Budget Blinds is ranked #62
Franchise opportunities with Home Franchise Concepts
HFC is celebrating its 25th anniversary year and definitely is not the new kid on the block with our award-winning franchise brands–Budget Blinds, Tailored Living and Concrete Craft. Each proven business model is scalable so every franchise business owner can be as successful as they want to be–full-time, part-time, or with one or more territories. Here are a few of the top reasons our franchise owners are so happy and successful:
Low initial investment and low overhead
No experience necessary–extensive training and ongoing support provided
Well-known brands with robust national and local advertising
Flat royalty fees keep more of what you make in your pocket
Competitive pricing through strong Vendor Alliance agreements
Cutting edge technologies help you work smarter, not harder

Budget Blinds – custom window coverings, including blinds, shades, shutters and drapery styles for indoor/outdoor application, as well as custom rugs, pillows and bedding—the largest window coverings franchise in North America
Tailored Living – whole home custom storage solutions for everything from closets to garages, as well as industrial-strength PremierOne® garage flooring options for home and business—the largest home organization franchise in North America
Concrete Craft – custom concrete staining, stamping and resurfacing overlays for indoor and outdoor floors and vertical surfaces, including walkways, driveways, decks, patios and fireplaces—the only decorative concrete franchise available
If you're contemplating your next career move or you've always wanted to own your own business, franchising may be the answer. With an HFC brand, you step into a proven and respected franchise system with over 1,400 franchised territories across all three brands in the U.S., Canada and Mexico. Call 1-800-420-5374 today or go online to Home Franchise Concepts to learn more about franchising with HFC and see which of our brands is the right fit for you. If you're a veteran, take advantage of the substantial discounts for qualified vets to assist with becoming an independent franchise business owner. Click here to learn more.