5 Handyman Franchise Factors to Consider Before Investing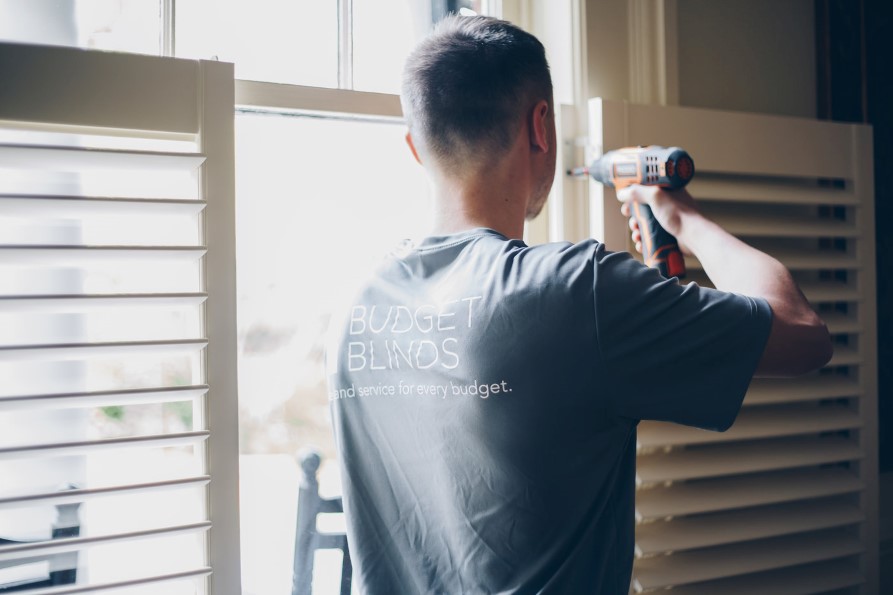 Not all handyman franchises are the same. Consider these 5 traits in a franchise to ensure you're making the best investment.
ALWAYS IN DEMAND
The services a trusted "Mr. Fix-it" provide are worth their weight in gold for homeowners from all walks of life. Companies that build their business around establishing and maintaining ongoing relationships with their customers will see the fruits of their labor through both long-term profits and customer satisfaction.
Many homeowners lack the time or know-how required to perform electrical work, drywall repair, plumbing fixes, window covering installation, and other necessary maintenance tasks around the house. Like many other segments of the home services franchise industry, the growth of handyman franchises is a result of the renewed health of the US housing market, the rising disposable income of homeowners in America, and the evergreen necessity for home maintenance and improvement.
IBISWorld estimates that the US handyman franchise market is currently valued at $4.4 billion, even accounting for some growth during a year which proved prohibitively challenging for other industries.
Handyman franchises have benefited from homeowners seeing increased maintenance and improvement needs as they have been spending more time at home. Tax credits offered to homeowners have encouraged them to invest in energy-efficient home improvements and adding to the property value and curb appeal of their homes further incentivizes outsourcing to trusted handyman franchises.
COSTS & THE FINE PRINT
Initial investments for handyman franchises can range upwards of $150,000 and should cover the necessary expenses such as the initial franchise fee, training, tools and equipment, insurance and licensing, and advertising materials.
Total costs and other relevant financial information, to help prospective franchisees make an informed investment decision, can be found in the franchisor's Financial Disclosure Document (FDD), a 23-item tome that details the costs and earning potential of a particular brand.
Not all franchises are created equal, and for those investors in the market for a handyman franchise, there is a more focused, dynamic brand opportunity with Budget Blinds.
THE RIGHT TRAINING & SUPPORT
The right handyman franchise will not require you to have any previous technical experience but will train you thoroughly in the trade. Many franchisors in the handyman industry take care of marketing, sales, and office requirements of the business along with the management of a team of laborers who will complete jobs for customers, so that franchise owners can effectively oversee the entire operation.
While many tools of the trade are similar, there is a better option to a handyman franchise with Budget Blinds, a proven leader in the home services industry.
Budget Blinds representatives offer services that those in the handyman franchise industry just can't: award-winning window treatments installed by highly skilled professionals with a focus on quality, consistency, and affordability.
BECOME PART OF A WINNING TEAM
Budget Blinds provides homeowners with carefully curated and expertly installed window coverings to fit a wide range of styles and budgets, taking the stress and guesswork out of a significant home improvement endeavor. Simultaneously, Budget Blinds offers prospective franchisees the opportunity to become a part of an award-winning brand backed by over 25 years of franchising success.
As an industry leader, Budget Blinds gives franchise owners the training, marketing expertise, national recognition, and excellent vendor access to run an upwardly mobile and expansive business, with growing territories across North America.
Entrepreneurs interested in becoming franchisees with Budget Blinds also benefit from the networking capabilities of our parent company, Home Franchise Concepts, which is home to several other leading and growing brands in the home services industry. Our sister companies include:
Tailored Living: focused on whole-home organization solutions and garage storage and flooring solutions
Concrete Craft: providing artistic concrete designs to beautify any surface inside and outside the home
AdvantaClean: offers professional services that include water removal, mold eradication, and moisture control for a healthier home environment
Kitchen Tune-Up & Bath Tune-Up: both provide curated concepts for every level of kitchen and bathroom remodels
Becoming a franchise owner with Budget Blinds ensures that you are joining a brand that is fully invested in the comprehensive betterment of people's lives at home.
BUDGET BLINDS HAS YOU COVERED
For over two and a half decades, Budget Blinds has strived to become number one in both window coverings and home improvement franchises, through providing the best products and customer service as well as offering franchisees unmatched advantages in an industry overrun with lesser competitors.
With over 1,300 franchise territories across North America, Budget Blinds welcomes more, entrepreneurial-minded franchisees to join our brand.
To learn more about franchising opportunities in your area, please contact us.